Disclosure: European Union laws require that visitors from its domain must be given information about cookies used and data collected on our blog. In many cases, these laws also require that they need to consent to the use of the cookies. Bibi1581.com does not collect data on our visitors' using cookies, and it is not responsible if third parties have placed them in our content without permission. Please control cookies using your browser settings.  
bibi1581.com 109,031 registered subscribers
George Sorbane Quotes: "Hey Americans", he screamed furiously at the drones. "Brothers of the wolf, sisters of the wind, children of the Sun! Send the Choctaw warrior a quick and merciful death, instead of abandoning us into slavery or shameful capture", Ziban Must Die.

2…………> The former US Secretary of State Dr. Henry Kissinger has passed away at age of 100.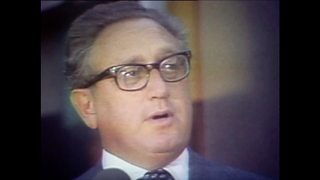 .
He served as America's top diplomat and national security adviser during the Nixon and Ford administrations, and despite leaving office in the mid-1970s, continued to be consulted by generations of leaders for decades.
.
3………….> US applies international law to news accounts!
Facebook shuts thousands of fake Chinese accounts masquerading as Americans (france24.com)
4…………..> A known child abuser sought by the police!
HSI Phoenix seeks help identifying potential victims of ex-MMA fighter arrested for multiple sex crimes involving minors | ICE
5…………> A Message of Peace
Former US Secretary of State Henry Kissinger dies aged 100 (bbc.com)