Disclosure: European Union laws require that visitors from its domain must be given information about cookies used and data collected on our blog. In many cases, these laws also require that they need to consent to the use of the cookies.
Bibi1581.com does not collect data on our visitors using cookies, and it is not responsible if third parties have placed them in our content without permission. Please control cookies using your browser settings.
Bibi1581.com
1…………> Today's White House Tweets: President Trump
More…..
…..and G.M. would not be closing their plants in Ohio, Michigan & Maryland. Get smart Congress. Also, the countries that send us cars have taken advantage of the U.S. for decades. The President has great power on this issue – Because of the G.M. event, it is being studied now!

Verified account 1h1 hour ago
The reason that the small truck business in the U.S. is such a go to favorite is that, for many years, Tariffs of 25% have been put on small trucks coming into our country. It is called the "chicken tax." If we did that with cars coming in, many more cars would be built here…..
Donald J. Trump Retweeted

Verified account Oct 30
WOW – if a conservative said this they would be boycotted and not allowed back in the public arena — Hillary said "all black people look the same" – incredibly racist thing to say Hillary! RT!
Donald J. Trump Retweeted
Verified account Oct 29
What the hell is this?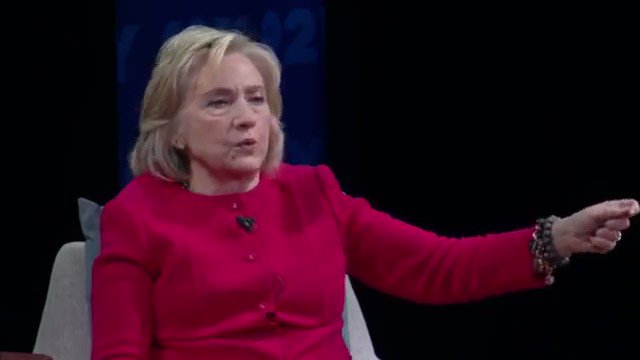 Donald J. Trump Retweeted
Donald J. Trump Retweeted
🚂🇺🇸 18h18 hours ago
Will CNN ever ask Border Patrol agents how they felt having large rocks chucked at them by criminal illegals?
Donald J. Trump Retweeted
🚂🇺🇸 14h14 hours ago
Illegals can get up to $3,874 a month under Federal Assistance program. Our social security checks are on average $1200 a month. RT if you agree: If you weren't born in the United States, you should receive $0 assistance.
Donald J. Trump Retweeted
🚂🇺🇸 10h10 hours ago
If GM doesn't want to keep their jobs in the United States, they should pay back the $11.2 billion bailout that was funded by the American taxpayer.
Donald J. Trump Retweeted
🚂🇺🇸 8h8 hours ago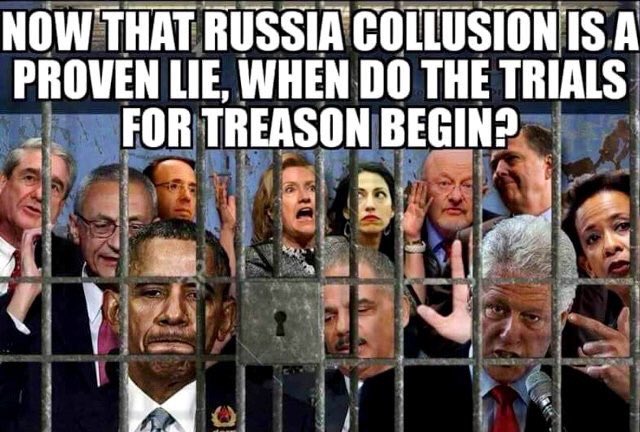 Verified account 2h2 hours ago
While the disgusting Fake News is doing everything within their power not to report it that way, at least 3 major players are intimating that the Angry Mueller Gang of Dems is viciously telling witnesses to lie about facts & they will get relief. This is our Joseph McCarthy Era!

Verified account 12h12 hours ago
Congratulations to Senator Cindy Hyde-Smith on your big WIN in the Great State of Mississippi. We are all very proud of you!

Verified account 13h13 hours ago
Brenda Snipes, in charge of voting in Broward County, Florida, was just spotted wearing a beautiful dress with 300 I VOTED signs on it. Just kidding, she is a fine, very honorable and highly respected voting tactician!
2…………> Iranian Extortionists: Newark
A federal grand jury returned an indictment unsealed today in Newark, New Jersey charging Faramarz Shahi Savandi, 34, and Mohammad Mehdi Shah Mansouri, 27, both of Iran, in a 34-month-long international computer hacking and extortion scheme involving the deployment of sophisticated ransomware.
The six-count indictment alleges that Savandi and Mansouri, acting from inside Iran, authored malware, known as "SamSam Ransomware," capable of forcibly encrypting data on the computers of victims.
According to the indictment, beginning in December 2015, Savandi and Mansouri would then allegedly access the networks of victim entities without authorization through security vulnerabilities, and install and execute the SamSam Ransomware on the computers, resulting in the encryption of data on the victims' computers. These more than 200 victims included hospitals, municipalities, and public institutions, according to the indictment. Savandi and Mansouri extorted victim entities by demanding a ransom paid in the virtual currency Bitcoin in exchange for decryption keys for the encrypted data, collecting ransom payments from victim entities that paid the ransom, and exchanging the Bitcoin proceeds into Iranian rial using Iran-based Bitcoin exchangers.
The indictment alleges that, as a result of their conduct, Savandi and Mansouri have collected over USD 6 million in ransom payments to date, and caused over USD 30 million in losses to victims.
"The Iranian defendants allegedly used hacking and malware to cause more than $30 million in losses to more than 200 victims," said Deputy Attorney General Rosenstein.
"According to the indictment, the hackers infiltrated computer systems in 10 states and Canada and then demanded payment. The criminal activity harmed state agencies, city governments, hospitals, and countless innocent victims."
https://www.justice.gov/opa/pr/two-iranian-men-indicted-deploying-ransomware-extort-hospitals-municipalities-and-public
3…………> Chemical Plan Explosion: China
An explosion near a chemical plant in northern China killed at least 22 people and injured 22 others.
The blast occurred in Zhangjiakou, a city in Hebei province near Beijing, the local government in Zhangjiakou said on Chinese social media platform WeChat. The injured were rushed to hospitals.
A fire that erupted after the explosion was brought under control and roughly 50 vehicles were damaged, including trucks. An investigation has been launched to determine the cause of the blast.
4…………> Forbidden Books: Nazi's Censorship
During the Nazi book burnings of 1933 literature considered as 'Un-German' was ceremonially burned. One man made it his life's work to preserve them for future generations.
https://www.bbc.com/reel/video/p06l49ng/the-place-preserving-books-that-nazis-tried-to-destroy
5…………> New Cancer Drug: Vitrakvi
The US Food and Drug Administration (FDA) on Monday approved an advanced cancer treatment drug to be sold under the brand name Vitrakvi that in clinical trials has shown to significantly reduce tumors in 81 percent of patients with 24 different types of cancers while causing only mild side effects.
Vitrakvi, commonly known as larotrectinib, targets a biomarker, or a gene that identifies a disease, enabling the drug to work across different types of tumors rather than the location in the body where cancer started.
The mutation that Vitrakvi targets is called neurotrophic tyrosine kinase, or TRK, and is a gene fusion found in solid tumors. Around 3,000 Americans, or 1 percent of stable tumor cancer patients, are affected by TRK fusion every year, Bayer reported.
Please visit https://bibi1581stem.blogspot.com/ to read Bibi1581 historic blogs