Disclosure: European Union laws require that visitors from its domain must be given information about cookies used and data collected on our blog. In many cases, these laws also require that they need to consent to the use of the cookies.
Bibi1581.com does not collect data on our visitors using cookies, and it is not responsible if third parties have placed them in our content without permission. Please control cookies using your browser settings.
Bibi1581.com
.
.
.
1…………> Today's White House Tweets: President Trump
Verified account 42m42 minutes ago
Massive #MAGARally

tonight in Indiana, thank you. Everyone get out and http://Vote.GOP !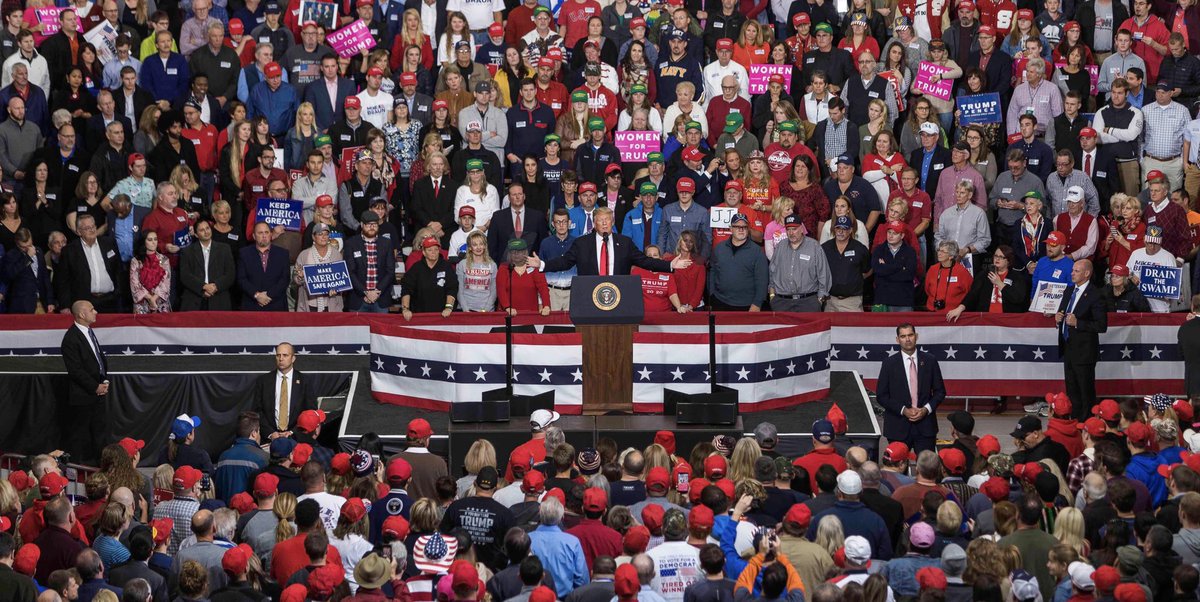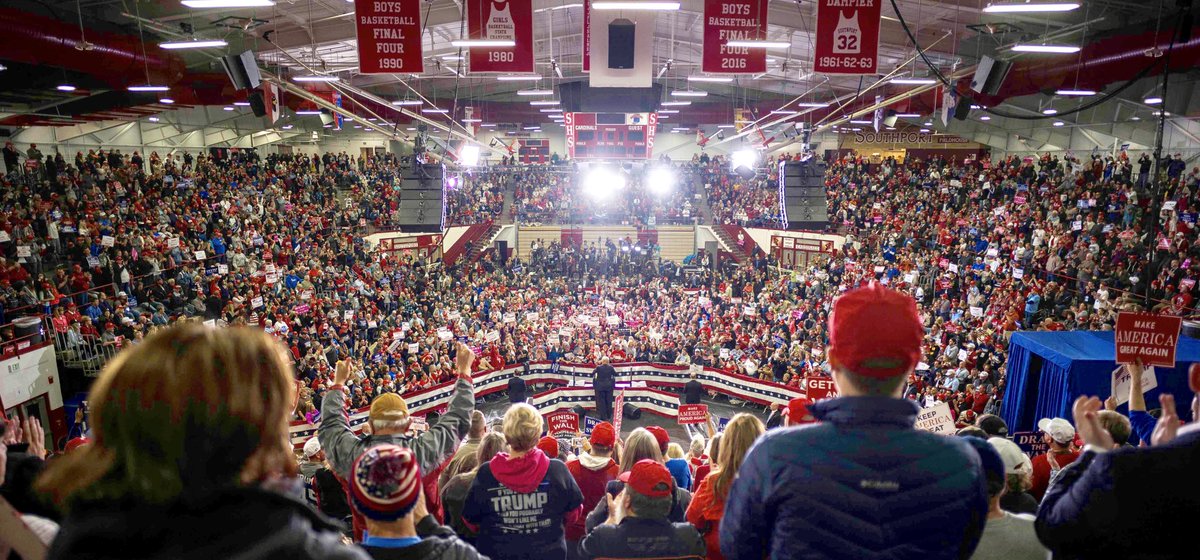 Verified account 1h1 hour ago
Republicans believe our Country should be a Sanctuary for law-abiding Americans – not criminal aliens. And Republicans will ALWAYS stand with the HEROES of @ICEgov, @CBP, and Law Enforcement!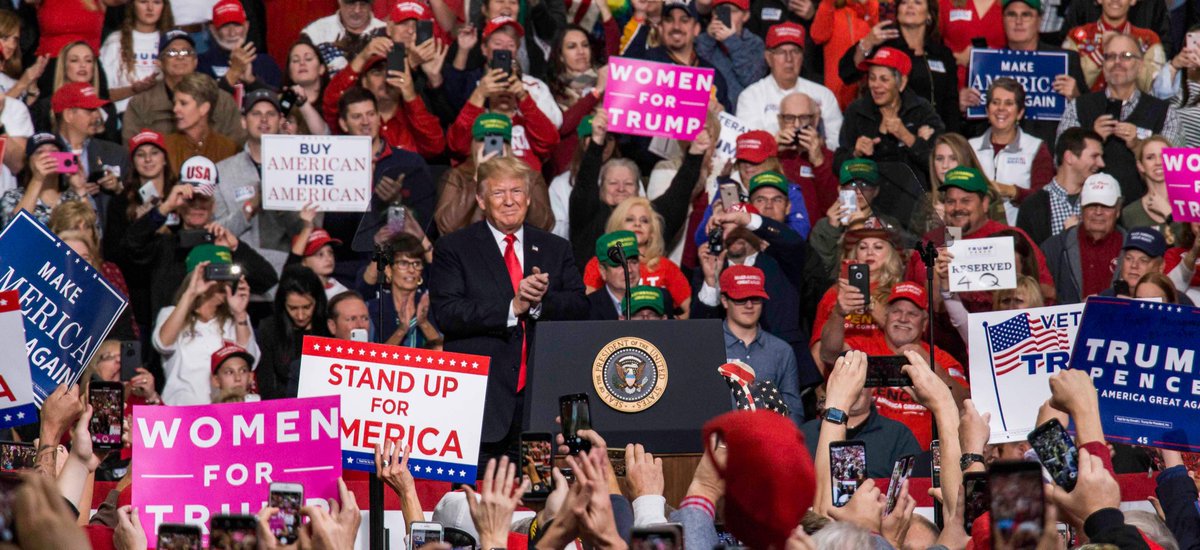 Verified account 1h1 hour ago
In just 4 days, the people of Indiana are going to send Mike @braun4indiana to the United States Senate, so we can keep MAKING AMERICA GREAT AGAIN! Get out and VOTE!!
I need the people of West Virginia to send a message to Chuck Schumer, Maxine Waters, Nancy Pelosi and the Radical Democrats by voting for Carol Miller and Patrick Morrisey!
Just landed – will see everyone in Southport, Indiana shortly! #MAGARally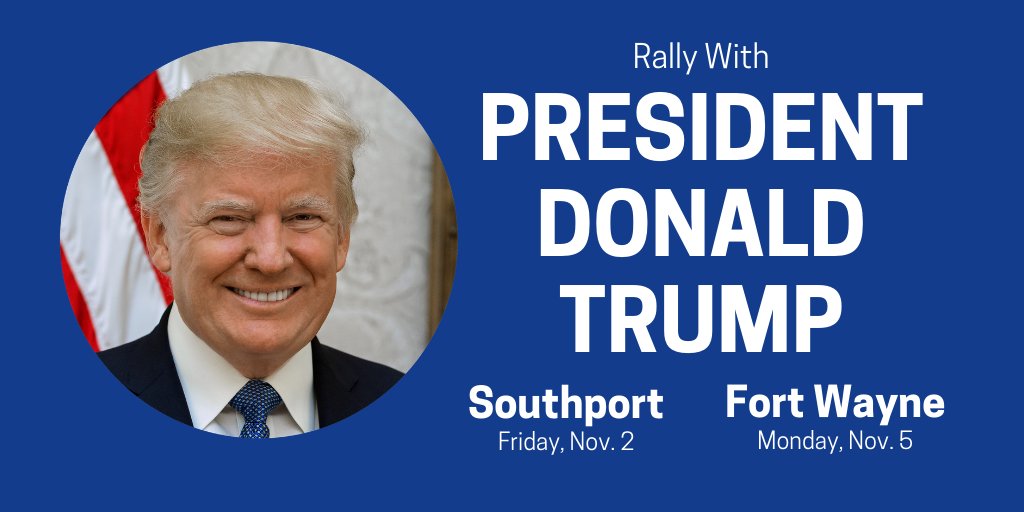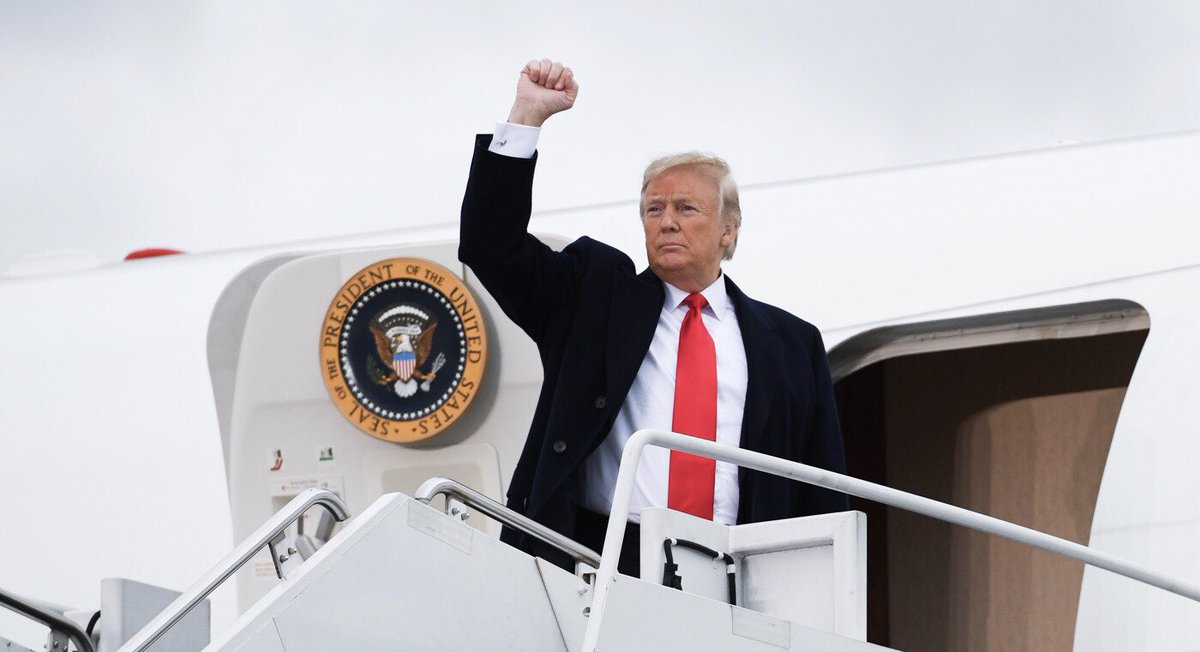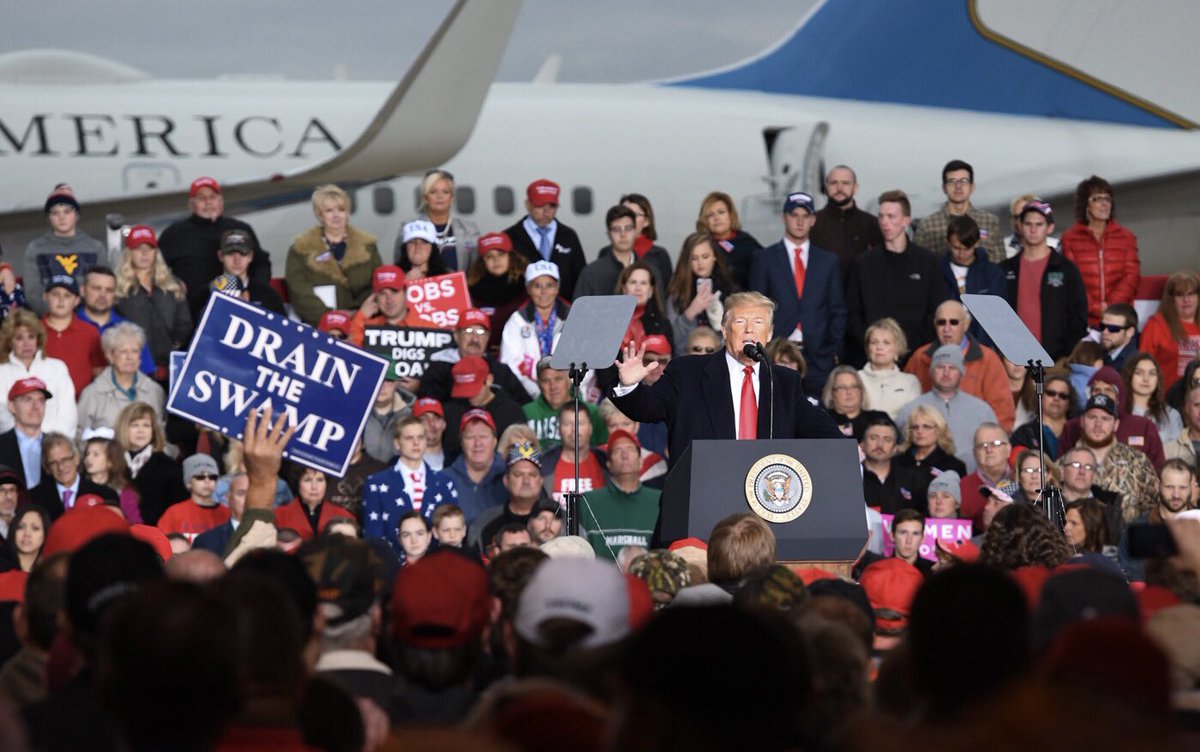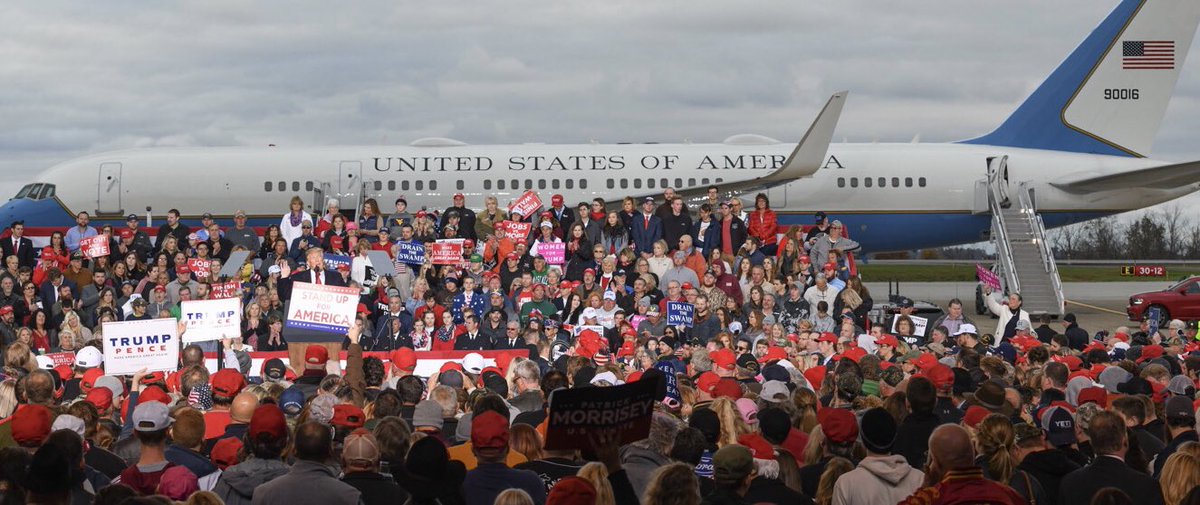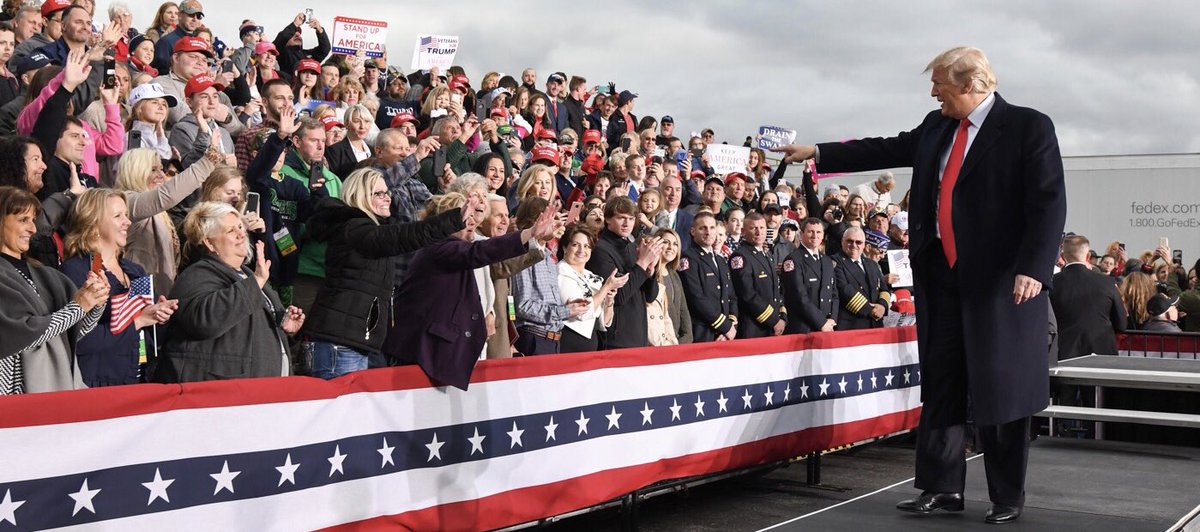 Verified account 4h4 hours ago

Verified account 4h4 hours ago
Fantastic #MAGARally

in West Virginia, thank you. Everyone get out and VOTE for Patrick @MorriseyWV and @CarolMillerWV!
.
.
2…………> The "Dish Pirates": Puerto Rico  
.
On Nov. 2, a federal indictment against three Puerto Rican men, identified as Arnaldo Vazquez, 41, aka "Naldo," aka "Naldo. Dish;" Awildo Jimenez, 36, aka "Wildo," "joselo626," and "wildo20;" and Higinio Lamboy, 46, aka "Ingi," was unsealed after their arrest for their roles in a conspiracy to provide pirated DISH Network (DISH) services to thousands of Puerto Ricans. The DISH is a Colorado-based company that provides satellite television to its customers for a fee and has invested heavily in measures to ensure that its services are not intercepted by copyright infringers, also known as pirates. The three-count indictment charges the three men with one count of conspiracy to circumvent protective systems, infringe copyrights and traffic in satellite decryption devices, one substantive number of trafficking in technology designed to avoid technology copyright protection systems and one substantive count of circumventing a technological measure that protects a copyrighted work. The indictment describes Vazquez and Jimenez as owners and operators of a company that provided the pirated services to customers who paid a monthly cash fee to receive copyrighted content delivered from DISH satellites and identifies Lamboy as their salesman and repairman for the hardware that they provided to their customers. The indictment further describes an elaborate scheme to steal the copyrighted content for financial gain through the interception of encrypted DISH signals that were distributed to paying DISH customers and decrypted through DISH-issued hardware.
.
https://www.justice.gov/opa/pr/three-puerto-rican-men-arrested-federal-charges-dish-network-services-piracy-scheme
.
 3…………> Applied Global Warming: The Alps
.
Climate change hits the Bavarian Alps, as the mountains are warming twice as fast as the global average. But what impact is this having on sensitive Alpine regions in the Islamic Merkeldom of Germany?
.
.
4…………> A week in US Air Force: Photo Gallery
.
An F-16 Fighting Falcon assigned to the 480th Expeditionary Fighter Squadron is de-iced during Exercise Trident Juncture 18 at Kallax Air Base, Sweden, Oct. 29, 2018. Cold Scandinavian weather conditions provide a unique opportunity to test the squadron's readiness and defense capabilities. (U.S. Air Force photo by Staff Sgt. Jonathan Snyder)
.
https://www.af.mil/News/Article-Display/Article/1680483/af-week-in-photos/ 
.
.
5…………> Market Report 11/02/2018, sell stop 25000, CG(13,302), 11/22/17
Extended position at 24400, sell stop 25400 for a gain of 1000 DIA points closed. Short post established at 25380, covering short at 25300 for an increase of 80 DIA points. Last position  initiated at 25300, sell stop at 26250 for a gain of 950 DIA points.
Short position 26400, cover short stop at 25450 for a gain of 850 DIA points.
Last long position sold at 25000, for again of 200 DIA points.
Stocks down 110 to 25271, DJ futures +483, attempt to stage a short covering rally continuing due to anti-tariff talks with China.
Gold down to 1234.6 and USD/CHF at 1.00 due to President Trump setting tariffs on Chinese products. Translation? As the dollar goes down, we have to wait and see if the new Fed Chair Jerome Powell will continue pressuring gold and the Eurasian block with it down below $1000/oz in an economic WW3. Watch sell stop at 25,000.
 We have to wait and see if new Fed chair Powell will attempt to destroy Eurasian block by sending gold prices below 1000, despite the fact both Russia and China have been buying their whole gold production in local gold backed currency instead of money printing machines. In other words, US has lost controls of the precious metals complex, and with Trump's infrastructure and tax cut campaign the National debt will soon be at, or over 30 trillion dollars, since D.C. swamp alligators have no intention dropping their pet projects. Read Ziban Must Die for more details on the coming collision of Trump's administration with "Deep State" operators funded by the billionaires' supporters of the New World Disorder.
Please visit https://bibi1581stem.blogspot.com/ to read Bibi1581 historic blogs