Disclosure: European Union laws require that visitors from its domain must be given information about cookies used and data collected on our blog. In many cases, these laws also require that they need to consent to the use of the cookies. Bibi1581.com does not collect data on our visitors using cookies, and it is not responsible if third parties have placed them in our content without permission. Please control cookies using your browser settings.
Bibi1581.com
.
.
George Sorbane Quotes: The Manitou of America will creep in you, rejoice you when she shines above, and offend and sadden you when she is put down, The Endless Beginning.
.
George Sorbane kindle books https://www.amazon.in/Kindle-Store-George-Sorbane/s?rh=n%3A1571277031%2Cp_27%3AGeorge+Sorbane
.
1…………> Today's White House Tweets
.
Donald J. Trump @realDonaldTrump
.


A GREAT HONOR, THANK YOU!
National Fraternal Order of Police (FOP)
On behalf of the 355,000 members of the Fraternal Order of Police, we are proud to unanimously endorse
@realDonaldTrump
for President of the United States.
#FOP4Trump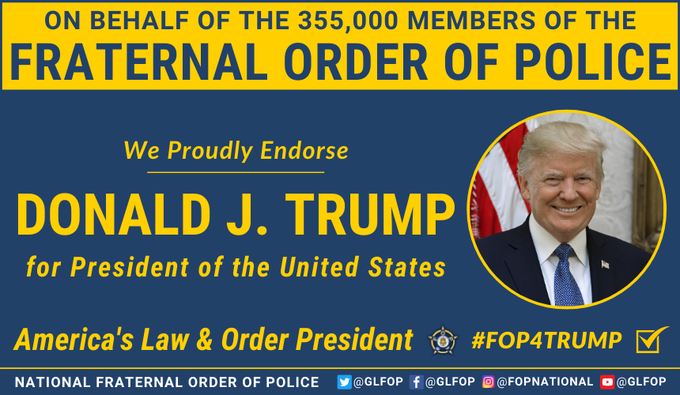 https://twitter.com/realDonaldTrump?ref_src=twsrc%5Eappleosx%7Ctwcamp%5Esafari%7Ctwgr%5Eprofile
.
2…………….> Defrauding Spanish-Speaking U.S. Consumers: Peruvian Criminal Trio?
.
Three Peruvian men have been sentenced to significant terms of incarceration for operating a large fraud and extortion scheme, by means of managing and operating call centers based in Lima and Cajamarca, Peru, which used government impersonation, lies, and threats to steal money from thousands of Spanish-speaking victims in the United States.
U.S. District Judge Robert N. Scola sentenced Johnny Enso Hidalgo Marchan, 40, of Lima, Peru, to 100 months in federal prison for his role overseeing one of the Peruvian call centers.
"We are committed to pursuing transnational criminals who defraud U.S. consumers," said Acting Assistant Attorney General Ethan P. Davis of the Justice Department's Civil Division. "Disrupting transnational elder fraud schemes is an Agency Priority Goal for the Department of Justice. These prison sentences show that criminals responsible for threatening and defrauding U.S. consumers will be held to account."
"Individuals who defraud American consumers will be brought to justice, no matter where they are located," said U.S. Attorney Fajardo Orshan of the Southern District of Florida. "Protecting the elderly and vulnerable members of our community from schemes, such as this one, is a top priority of this Office and the Department of Justice."
"The U.S. Postal Inspection Service will continue to aggressively investigate and go after those who deprive citizens of their hard earned money through the use of threats and other abusive tactics. The results of this investigation are an example of this determination and the dedicated partnership established with the Department of Justice's Consumer Protection Branch," said Inspector in Charge Antonio Gomez.
.
https://www.justice.gov/opa/pr/three-peruvian-men-sentenced-significant-terms-incarceration-overseeing-call-centers
.
3…………> Finally Good COVID-19 News: Russian Sputnik-Vaccine Produces Immune Response
.
Results from trials in Russia have shown a potential vaccine has produced an antibody response in participants of a preliminary trial, while 3,000 have been recruited for a further study, after it licensed the two-shot procedure for domestic use in August, the first country to do so, and before any data had been published or a large-scale trial started.
Researchers said longer and larger trials were needed to prove the vaccine would be safe and effective, since part of the safety trial included only men and the study mostly involved people in their 20s and 30s, so it is unclear how the vaccine might work in older populations most at risk of the more severe complications of COVID-19.
"We are ready to assert that the protective effect of this vaccine will be detectable and remain at a proper level for two years, or maybe even more," said Professor Alexander Gintsburg, director of the Moscow-based institute that developed the vaccine.
.
https://www.abc.net.au/news/2020-09-05/coronavirus-update-australia-covid19-russia-vaccine-lancet-tokyo/12632220
.
4…………> US Political Violence Explosion Ahead: Counter-Terrorism Warning?
.
The former director of America's National Counter-Terrorism Center (NCTC) Russ Travers expressed his fear that President Trump's ongoing rhetoric about the potential for a "rigged" election could lead to mass casualties if the President loses:
"I fear there are a lot of people out there with very warped views of reality, and a lot of guns who could willingly take up their weapons in defense of what they believe is the President and the constitution. That, I think, is a worrisome possibility that is growing as the political rhetoric gets more and more severe, he said in a statement with major TV network, also warning of a surge in "reciprocal violence", where ideologically opposed groups face off in violent confrontations.
"These sorts of things could spin out of control and could be very difficult for local law enforcement to control or be able to handle," Mr. Travers said.
.
https://www.abc.net.au/news/2020-09-04/former-us-counter-terrorism-head-warns-violence-around-election/12628490
.
5…………> US Unemployment Rate Drops Below 10%: Good News For Trump? 
.
Firms added 1.4 million new jobs and unemployment fell below 10% for the first time since the pandemic began, in the fourth month in a row that America's jobs picture has improved, as the economy begins to rebound from the depths of the coronavirus recession, yet the unemployment is still much higher than it was in February.
Neil Williams, senior economic adviser at Federated Hermes, said the unemployment figures were becoming '"less awful" as furloughed workers return:
"But, even if jobs continue to be clawed back at this pace, it would take another nine months for the 12 million workers displaced since February to return.
.
https://www.bbc.com/news/business-54029361
Please visit https://bibi1581stem.blogspot.com/ to read Bibi1581 historic blogs