Disclosure: European Union laws require that visitors from its domain must be given information about cookies used and data collected on our blog. In many cases, these laws also require that they need to consent to the use of the cookies. Bibi1581.com does not collect data on our visitors using cookies, and it is not responsible if third parties have placed them in our content without permission. Please control cookies using your browser settings.
Bibi1581.com  18996 registered subscribers
.
.
George Sorbane Quotes:"Hey Americans, he screamed furiously at the drones. Brothers of the wolf, sisters of the wind, children of the Sun! Send the Choctaw warrior a quick and merciful death, instead of abandoning us into slavery or shameful capture", Ziban Must Die.

Read for free
Sorbane
's remarkable story of a
Bulgarian
family
providing help and comfort to a dying
American
spy
, a kindness that sent them on a harrowing escape through the
Iron Curtain
, with
KGB
in close pursuit.
https://www.amazon.in/Endless-Beginning-George-Sorbane-ebook/dp/B00F8H78SM/ref=sr_1_8?dchild=1&qid=1602030872&refinements=p_27%3AGeorge+Sorbane&s=digital-text&sr=1-8
.
George Sorbane kindle books https://www.amazon.in/Kindle-Store-George-Sorbane/s?rh=n%3A1571277031%2Cp_27%3AGeorge+Sorbane
.
1…………> Today's White House Tweets
.
Donald J. Trump @realDonaldTrump
.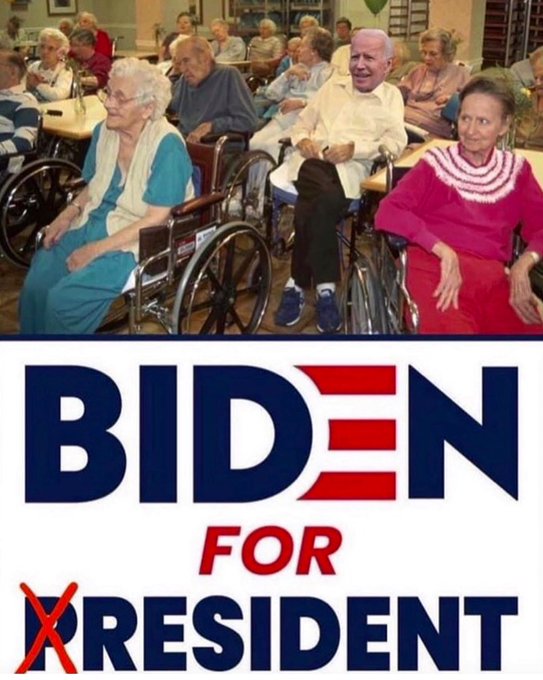 Proud citizens like you helped build this Country—and together, we are taking back our Country. We are returning power to YOU, the American People!
#MAGA


The Economy is about ready to go through the roof. Stock Market ready to break ALL-TIME RECORD. 401k's incredible. New Jobs Record. Remember all of this when you VOTE. Sleepy Joe wants to quadruple your Taxes. Depression!!! Don't let it happen!
#MAGA

The Democrats are very proud!

Yep 3 Supreme Court Justices & 3 Nobel Peace Prize nominations… Hmmm…I'd say this is pretty darn good… The Left is upset that
@realDonaldTrump
has not started any new wars… The never Trumpers are upset that he has lived up to his campaign promises… Strange times… twitter.com/realDonaldTrum…

It's the only way they know!

Democrats are laundering their (admittedly weak) anti-religious smear of Amy Coney Barrett through Emma Brown, the same reporter they used to launch their massive and media-coordinated anti-Kavanaugh operation that so many Americans found so despicable. twitter.com/bethreinhard/s…
https://twitter.com/realDonaldTrump?ref_src=twsrc%5Eappleosx%7Ctwcamp%5Esafari%7Ctwgr%5Eprofile
.
2…………> Too Close To Home: Barron Trump Tested Positive
.
First lady Melania Trump disclosed that her 14-year-old son, Barron, tested positive for COVID-19, saying that initially he tested negative following her and President Trump's positive diagnoses. But following multiple tests, Barron eventually tested positive.
"To our great relief he tested negative, but again, as so many parents have thought over the past several months, I couldn't help but think 'what about tomorrow or the next day?'. My fear came true when he was tested again and it came up positive," Melania explained.
She also added that Barron is a "strong teenager" and "exhibited no symptoms.
.
.
3…………> More Big White Attacks Down Under? Global Warming To Blame?
..
Western Australian authorities have called off the search for Andrew Sharpe, 52, confirming he was mauled by a shark, after an alert about the latest attack came in, indicating a man was missing, following by the grim discovery of his board dragged from the waves bearing bite marks.
Friends who witnessed the attack said he had been knocked off his board and pulled underwater, with police divers later founding scraps of his wetsuit, his death in Wylie Bay, a popular surf spot, marking the seventh fatal shark attack in Australian waters this year, causing alarm among beach-going communities.
Not since 1929 – when there were nine fatalities – have there been so many, and many wonder if there is there something in the water, or is 2020 an anomaly? The global warming perhaps is to blame?
4…………> Biden/Harris Campaign Hit By COVID-19: Danger Ahead?
US Democratic vice presidential nominee Kamala Harris will suspend her travel plans after two people associated with the campaign tested positive for coronavirus, the pair identified as her communications director and a traveling staffer were found infected with the virus.
Harris was supposed to attend events in North Carolina to gather voters to cast early ballots, but the campaign told reporters that communications director, Liz Allen, and a traveling staff member who had accompanied Harris to Arizona, had both tested positive, as campaign manager Jen O'Malley Dillon said Kamala did not need to quarantine, but "out of an abundance of caution" would cancel her travel plans before hitting the road again on October 19.
5…………> Market Report for 10/15/2020: cover short stop 28600:CG 12800, 11/21/2020
.
Stocks down 20 to 28494, futures +46, gold up to 1914.4, USD/CHF at 0.92, new position short  28500, sell stop 28600 for a loss of 100 DIA points.
Read Ziban Must Die for more details on the coming collision of Trump's administration with Deep State operators, funded by the billionaires' supporters of the New World Disorder.
.
https://www.amazon.com/dp/B01FA057MK
Armando Castilla came in the US at age of nine, spent 26 years living in Las Vegas working manual labor, earned an MBA in International Finance and learned to speak four different languages. But when President Stevens took office, millions of illegals were forced to return to their home countries, and Armando found himself in front of his grandma's house back in Tijuana. Mexico had yet another nasty surprise waiting for him: the house was the office of the local drug cartel and Armando was robbed and thrown on the street to live in the ruins of an abandoned house. Then the story took sudden and unexpected turns, when his cousin Avril found him and arranged a meeting with his long forgotten cousin Pujol, now chief operating officer of an umbrella of drug cartels doing business worldwide in the billions. Armando Castilla, the man no one wanted or ever cared about had the destiny to become one of the world's most powerful and richest business executive, and at the end saved the life of the very same President Stevens who denied him the American dream. A story of struggle, endless persistence in the face of failure, and fantastic blessing by higher powers that is hard to comprehend.
.
 6…………> A Message Of Peace
.
Leave the madness behind and listen to the music of eternal peace and hope, Christus Vincit circa 1982.
.
.
Please visit https://bibi1581stem.blogspot.com/ to read Bibi1581 historic blogs