Disclosure: European Union laws require that visitors from its domain must be given information about cookies used and data collected on our blog. In many cases, these laws also require that they need to consent to the use of the cookies. Bibi1581.com does not collect data on our visitors using cookies, and it is not responsible if third parties have placed them in our content without permission. Please control cookies using your browser settings.
Bibi1581.com
.
.
George Sorbane Quotes: "Hey Americans, he screamed furiously at the drones, Brothers of the wolf, sisters of the wind, children of the Sun! Send the Choctaw warrior a quick and merciful death, instead of abandoning us into slavery or shameful capture", Ziban Must Die
.
George Sorbane kindle books https://www.amazon.in/Kindle-Store-George-Sorbane/s?rh=n%3A1571277031%2Cp_27%3AGeorge+Sorbane
.
1…………> Today's White House Tweets
.
Donald J. Trump @realDonaldTrump
.

1/4: I was asked by the President of the United States to help formulate healthcare policy during the biggest healthcare crisis in a century. My extensive background in both medical science and healthcare policy provides a unique and urgently needed perspective on this matter…
An absolute honor to be endorsed by the Crow Tribe and to stand with
as he and
receive the Crow's endorsement as well.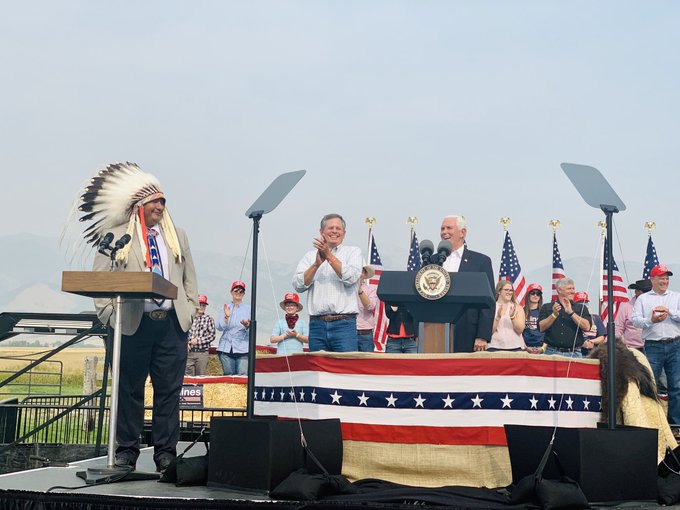 https://twitter.com/realDonaldTrump?ref_src=twsrc%5Eappleosx%7Ctwcamp%5Esafari%7Ctwgr%5Eprofile
.
2…………> Utah ICE Officers Arrest Aggravated Felon And Registered Sex Offender
.
SALT LAKE CITY — Officers from U.S. Immigration and Customs Enforcement's Enforcement and Removal Operations (ICE ERO) arrested an aggravated felon convicted of attempted sexual assault on a child among other crimes Sept. 8.
El Salvador national Francisco Josue Cardona, 29, a former Deferred Action for Childhood Arrivals (DACA) recipient, was released to ICE custody from the Utah State Prison.
"Thankfully ICE has a great relationship with state and local law enforcement agencies in Utah, so we can work together to keep child rapists off the streets of Utah," said Bryan Wilcox, acting field office director for ERO Salt Lake City. "The arrest of a criminal alien like Cardona, whose criminal history includes heinous acts of violence toward a child, demonstrates why cooperation is so important between agencies."
Cardona entered the U.S. in June 2006 without inspection. He was granted voluntary return to El Salvador by U.S. Border Patrol and was returned to Mexico on June 21, 2006. He illegally reentered the U.S. sometime in July 2006. Cardona applied for benefits under DACA in 2012 and was granted DACA status in early 2013. However, his DACA status expired in 2014.
In 2013, Cardona was convicted of two counts of possession of child pornography in Fairfax County, Virginia.
On Feb. 12, 2015, the state of Utah convicted Cardona of attempted aggravated sexual abuse of a child, a 1st degree felony, for which the court sentenced him to a term of not less than three year in prison. he Utah state prison.
.
https://www.ice.gov/news/releases/utah-ice-officers-arrest-aggravated-felon-and-registered-sex-offender
.
3…………> United States vs. Gregory Dulaney: Operation Le-Gend In Action?
.
"Operation Legend continues to show results," U.S. Attorney Mr. Matthew Schneider for the Eastern District of Michigan declared:
"Positive changes can happen when law enforcement agencies from across the board work together to make our streets safer. Removing the scourge of drugs and guns from our communities is our top priority."
Gregory Dulaney was charged on Aug. 19, 2020, with being a felon in possession of a firearm and distributing narcotics, after ATF special agents conducted an undercover operation in which confidential informants purchased suspected crack cocaine from Dulaney at a motel in Detroit. On July 30, 2020, while purchasing 19 baggies of crack cocaine from Dulaney, a confidential informant also allegedly noticed a firearm in Dulaney's pants pocket.
On Aug. 8, 2020, local police conducted a traffic stop of an individual wanted on a no-bond warrant for cocaine possession. During the stop, an officer allegedly observed the front seat passenger – later identified as Dulaney – placing something on the floorboard or under the seat. The officer asked Dulaney for identification, and Dulaney provided a false name.
During a subsequent search of Delany, he was found in possession of a crack pipe and a small amount of heroin. Officers then searched the vehicle Delaney had been in and found a loaded Hi-Point, C9, 9mm handgun under the front passenger seat. It is alleged that Delaney eventually admitted to providing the officer with a fake name because he was on parole for a previous felony conviction.
Because of a previous felony conviction punishable by more than one year in prison, Dulaney is prohibited from possessing firearms.
.
https://www.justice.gov/opa/pr/operation-legend-case-day-7
.
4…………> Belarus President Prepares For Russia Visit: 100,000 Protesters On The Streets
.
 The streets of Minsk were flooded with more than 100,000 Belarusians who continue protests against President Alexander Lukashenko as Moscow prepared to send in Russian paratroopers for "Slavic Brotherhood" joint drills, with the two strong men are about to meet shortly, as police detained hundreds of protesters while fencing off in central Minsk to halt a vast people's march through the capital towards a government district, chanting "Long live Belarus" and "You're a rat" — a taunt frequently used against Mr. Lukashenko since the disputed elections last month.
Moscow has cranked up its support recently, offering to potentially restructure Belarusian debt, provide banking liquidity, and make Russian riot police available if needed, defense ministry said it would send paratroopers from its elite Pskov division to Belarus for the joint drills next week.
https://www.abc.net.au/news/2020-09-14/one-hundred-thousand-belarus-protesters-flood-streets-in-minsk/12660212
.
5…………> Market Report for 09/14/2020: sell stop 24000:CG 12300, 11/21/2020
.
Stocks up 328 to 27993, futures +17, gold up to 1972.6, USD/CHF at 0.91, new position short 27800, cover short 28000 for a loss of 200 DIA points.
Read Ziban Must Die for more details on the coming collision of Trump's administration with Deep State operators, funded by the billionaires' supporters of the New World Disorder.
.
 6…………> A Message Of Peace
.
Leave the madness behind and listen to the music of eternal peace and hope, Christus Vincit circa 1982.
.
.
Please visit https://bibi1581stem.blogspot.com/ to read Bibi1581 historic blogs