Disclosure: European Union laws require that visitors from its domain must be given information about cookies used and data collected on our blog. In many cases, these laws also require that they need to consent to the use of the cookies.
Bibi1581.com does not collect data on our visitors using cookies, and it is not responsible if third parties have placed them in our content without permission. Please control cookies using your browser settings.
Bibi1581.com
1…………> Daily White House Tweets: President Trump

Verified account 2h2 hours ago
New Economic Records being set on a daily basis – and it is not by accident!

Verified account 13h13 hours ago
🇺🇸Verified account 16h16 hours ago
President @realDonaldTrump absolutely packs the house at JQH Arena in Springfield, MO. #TrumpRally #RedWave

Verified account 15h15 hours ago
"We are standing up for your values," Trump said closing his rally in Springfield, Missouri. "We are standing up for our national anthem. To continue this momentum, you need to get out and vote Republican. Together we are taking back our country."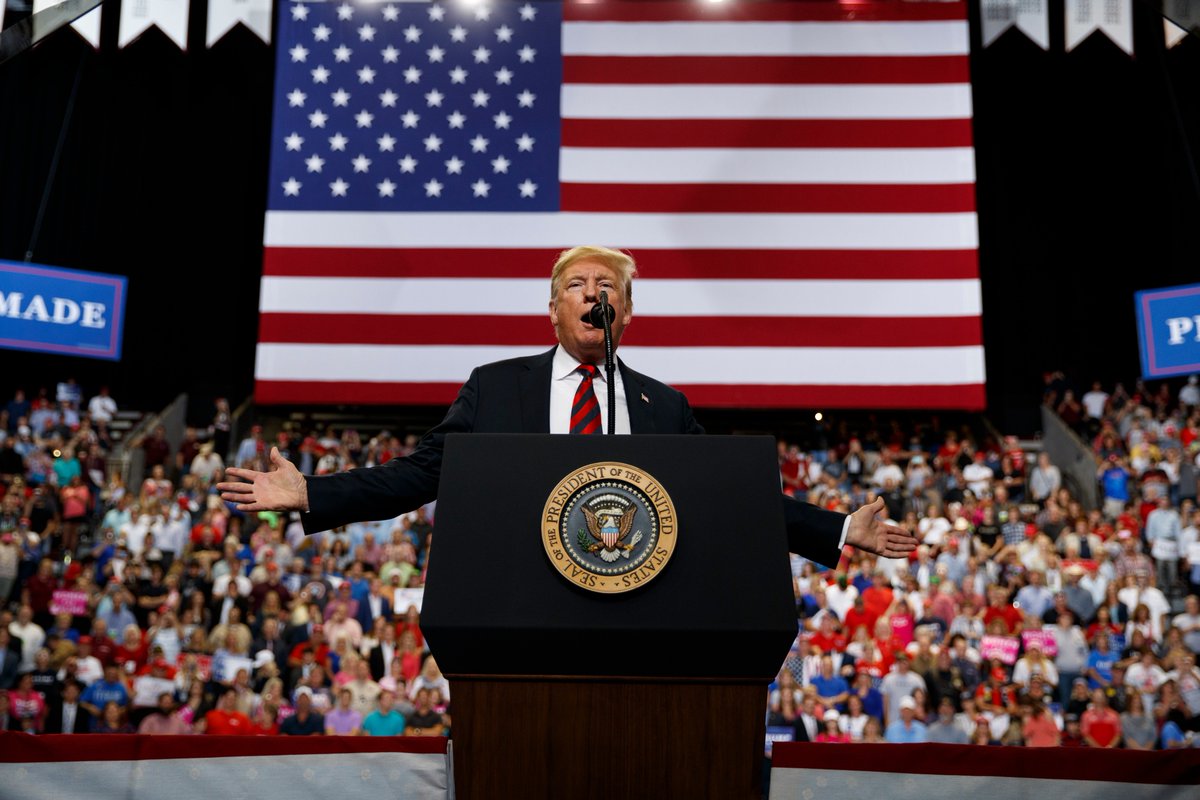 Donald J. Trump Retweeted
Verified account 16h16 hours ago
For 2nd night in row at Trump rally (tonite in Springfield, last nite in Las Vegas), crowd spontaneously breaks into cheers of "KA-VA-NAUGH!" at mention of the president nominating conservative judges
Verified account 16h16 hours ago
.@POTUS: "The stock market is up 55%… Your 401(k)s are up 50, 60, 70% in some cases."
2…………> Assange Prediction: AI World
One of the world's most famous whistleblowers, Julian Assange, with a prize on his head by US  Government for leaking classified documents through his site WikiLeaks on the Iraqi war for almost a decade, has predicted a grim scenario which is "very unstable about technological civilization," claiming it "doesn't go on for long" because of very rapid competition in the wired-up world.
"It can produce very robust artificial intelligence that can be coupled with states. You can see this in the United States and China… these two forces are going to take all the market. And the rapid competition between them with the backing and support of the states behind them, exacerbation of the commercial competition through the geopolitical competition will lead to an uncontrollable desire for the growth of the artificial intelligence capacity, leading to a very severe conflict or stultification. (Sputnik)
https://sputniknews.com/science/201809211068222409-artificial-intellegence-wikileaks-assange/
3…………> Back to the Stone Age: Solar Storm
An imminent solar storm can wreak havoc upon power grids and electronic equipment, that is according to Dr. Juha-Pekka Luntama, head of the Space Weather Office at the European Space Agency, who says that "it was not a question of if, but when, the Earth faced a potentially hazardous solar storm."
"Nobody's even tried to do an estimate of the worldwide cost. If there is a major solar eruption the whole world will be impacted," he said.
Brian Gaensler, an astrophysicist at the University of Toronto, warned that "if the radiation from a solar flare hits the Earth, it can knock out satellites, disrupt mobile phones, and other forms of communication," while specialist insurance firm Lloyd's of London estimates that repairing the damaged infrastructure could cost up to 1.8 trillion pounds (about $2.353 trillion). 
https://sputniknews.com/science/201809221068252485-solar-storm-technology-threat/
4…………> Attack In Iran: Casualties
Footage shows moment shooters open fire on Iran military parade,  multiple gunshots clearly heard as civilians take cover from an attack at an Iranian military ceremony. The attackers shot from a park near the parade and were wearing military uniforms, reports say. At least 25 people have been killed according to state media.
https://www.bbc.com/news/av/world-45614039/footage-shows-moment-gunmen-open-fire-on-iran-military-parade
5…………> The Kefalonia Massacre: Nazi War Crime
The Greek island of Kefalonia in the Ionian Sea is a vacation paradise, with dream beaches and turquoise water attract tens of thousands of tourists each year by a world whose architecture is a reminder that Kefalonia belonged to Venice from the 13th to the late 18th century.
But far away from the holiday beaches, on a hill in the capital Argostoli, is a memorial to one of the bloodiest episodes in the island's history. In 1943, following the breakup between Hitler's Germany and Mussolini's Italy, allied Axis powers in WWII, the German Wehrmacht massacred about 5,200 soldiers from the Italian "Acqui" division. The Kefalonia massacre is considered one of the Wehrmacht's most significant war crimes in southern Europe.
Please visit https://bibi1581stem.blogspot.com/ to read Bibi1581 historic blogs