Disclosure: European Union laws require that visitors from its domain must be given information about cookies used and data collected on our blog. In many cases, these laws also require that they need to consent to the use of the cookies.
Bibi1581.com does not collect data on our visitors using cookies, and it is not responsible if third parties have placed them in our content without permission. Please control cookies using your browser settings.
Bibi1581.com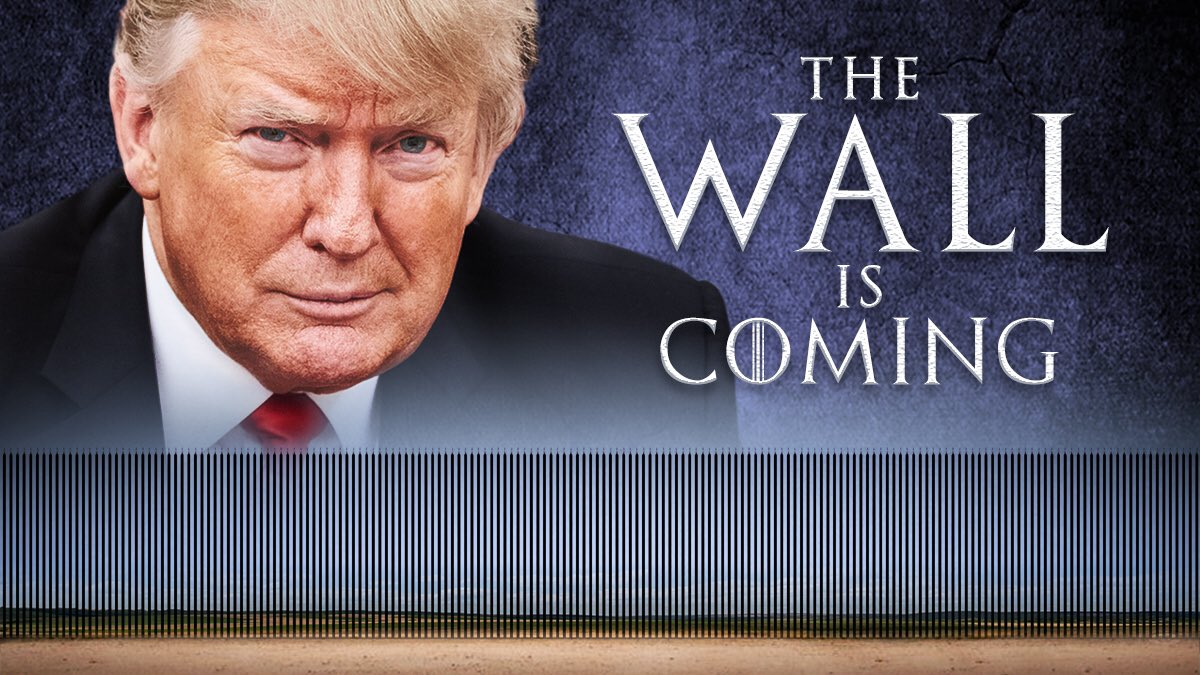 Today's White House Tweets: President Trump
25,078 replies22,631 retweets73,829 likes
Reply
25K
Retweet
23K
Like
I was a big fan of Frank Robinson, both as a great player and man. He was the first African American manager in baseball and was highly respected at everything he did. He will he missed!
Deepest sympathies to Congresswoman Debbie Dingell and the entire family of John Dingell. Longest serving Congressman in Country's history which, if people understand politics, means he was very smart. A great reputation and highly respected man.

…It is all a GIANT AND ILLEGAL HOAX, developed long before the election itself, but used as an excuse by the Democrats as to why Crooked Hillary Clinton lost the Election! Someday the Fake News Media will turn honest & report that Donald J. Trump was actually a GREAT Candidate!

The mainstream media has refused to cover the fact that the head of the VERY important Senate Intelligence Committee, after two years of intensive study and access to Intelligence that only they could get, just stated that they have found NO COLLUSION between "Trump" & Russia….
2…………> Queens Jihadist Arrested: JFK
Manhattan man named Jesus Encarnacion was arrested at the  Kennedy International Airport (JFK Airport) in Queens, New York,  and is expected to be presented before Magistrate Judge Henry B. Pitman in Manhattan federal court, and be charged with attempting and conspiring to provide material support to Lashkar e-Tayyiba ("LeT"), a Pakistan-based designated foreign terrorist organization responsible for multiple high-profile attacks, including the infamous Mumbai attacks in Nov
Encarnacion repeatedly expressed, in the course of recorded communications through a social media service with CC-1 and through an encrypted messaging service with UC-1, his allegiance to and support for LeT, which, since approximately 2001, has been designated as a Foreign Terrorist Organization by the United States Secretary of State
"Encarnacion allegedly attempted to travel to Pakistan to join a foreign terrorist organization and conspired with another individual to provide that organization with material support," said Assistant Attorney General Demers.
https://www.justice.gov/opa/pr/new-york-man-arrested-attempting-and-conspiring-provide-material-support-terrorist
3…………>Yellow Vest Protesters: Grenade explosion
A member of the 13th Yellow Vests rally in Paris blew his hand off with a GLI-F4 tear gas grenade in front of the National Assembly, as a rally turned violent with the number of clashes between protesters and police flared up.
According to unconfirmed reports, the victim had picked up the grenade, the incident taking place in front of the National Assembly as it was a scene of some tension between police and protesters.
The injured person has reportedly been rushed to a hospital.
https://sputniknews.com/europe/201902091072274106-france-yellow-vests-hand/
4…………>Jesus Not A Jew: Amazon Prime
A Greek man named Apollonius may have not been the son of God, but he was born the same year as Jesus Christ, and preached arguably the same things:
"There is, in fact, a man who can be found in text outside of the Bible after the church failed to eradicate him from history", as  Amazon Prime's "Bible Conspiracies" came up with the wildest claim about the Bible:  Apollonius may have been the true face behind the New Testament.
The bizarre series further explains how Apollonius rose to prominence by amassing religious followers as he preached and performed miracles.
https://sputniknews.com/viral/201902091072274788-jesus-not-jew/
5…………>Communist Spies Playground: EU Brussels
The EU's foreign service has warned there are hundreds of Russian and Chinese intelligence agents operating in Brussels, estimated to be "250 Chinese and 200 Russian spies" in the European capital, and diplomats and military officials were advised to avoid certain parts of Brussels' EU quarter, including a popular steakhouse and a cafe near the European Commission's main building.
According to the EEAS, which is headed by chief EU diplomat Federica Mogherini, these intelligence agents are mainly based at their home countries' embassies or trade missions. Without citing figures, the body added that Russia has historically had a large number of agents stationed in the city.
https://www.dw.com/en/hundreds-of-russian-and-chinese-spies-in-brussels-report/a-47437958