Disclosure: European Union laws require that visitors from its domain must be given information about cookies used and data collected on our blog. In many cases, these laws also require that they need to consent to the use of the cookies.
Bibi1581.com does not collect data on our visitors using cookies, and it is not responsible if third parties have placed them in our content without permission. Please control cookies using your browser settings.
Bibi1581.com
Today's White House Tweets: President Trump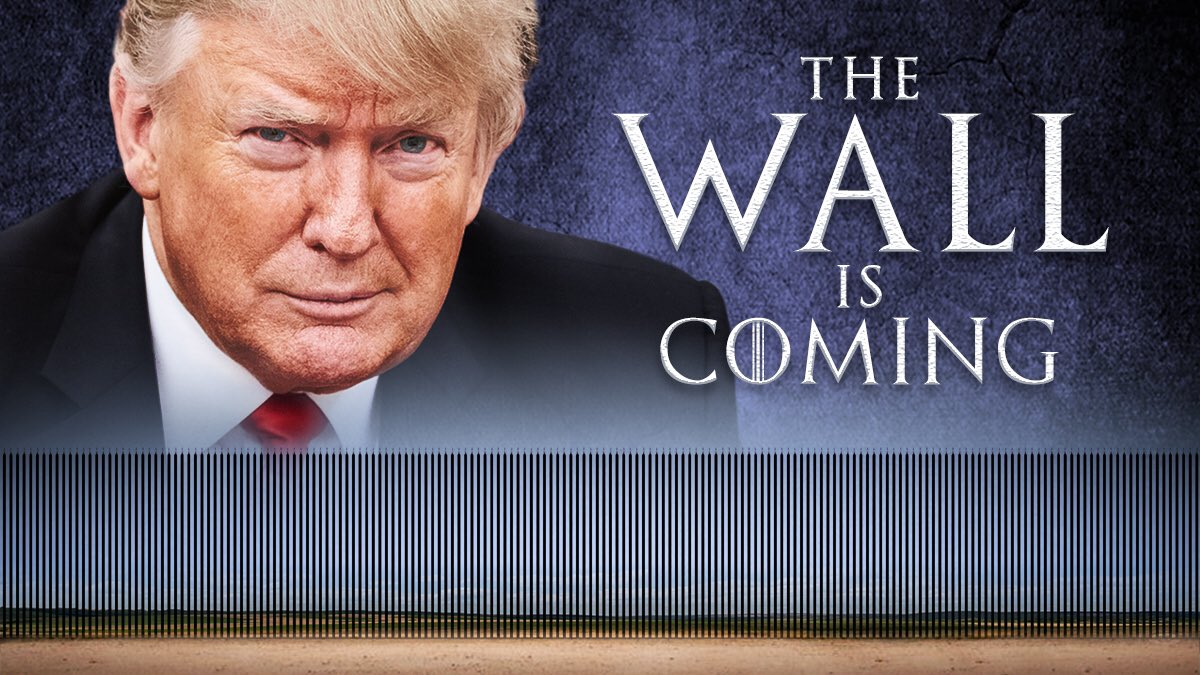 4………….> Record Meth Bust: HSI
A joint collaborative effort between U.S. Immigration and Customs Enforcement's (ICE) Homeland Security Investigations (HSI) and members of HSI's Border Enforcement Security Task Force (BEST), U.S. Customs and Border Protection (CBP) Office of Field Operations, and Australian federal authorities resulted in the seizure of a mixed narcotic load of methamphetamine, cocaine and heroin weighing in a more than 1.7 tons and artfully concealed within a shipment of loud speakers and destined for Australia.
As a result of the investigation, Australian Federal Police (AFP) yesterday arrested two U.S. citizens and four Australian citizens allegedly involved with the U.S.-based transnational crime syndicate suspected of conducting the record-making shipment.
The drugs, which consisted of three containers targeted for inspection, were seized at the Los Angeles/Long Beach seaport by officers with U.S. Customs and Border Protection (CBP) on January 11 – intercepting the shipment before it could reach Australian shores.
"There's no question that the criminal organization behind this scheme has been dealt a significant blow", said Joseph Macias, Special Agent-In-Charge for Homeland Security Investigations (HSI) Los Angeles. "Along with our law enforcement partners here and around the world, we continue in a day-to-day battle against the blight of methamphetamine that continues to devastate our communities. Through a collaborative effort – pooling our information, resources and expertise – we are keeping this dangerous contraband from reaching our streets and potentially saving lives."
The investigation began when the Australian agents assigned to the Joint Organized Crime Task Force (JOCTF) alerted Homeland Security Investigations special agents about a planned large-scale drug importation by a suspected drug smuggling group operating out of California.
The drugs were found in two containers, concealed inside dozens of metal boxes, declared as "Single Loud Speakers". The seizure contained 3,810 pounds (1,728.62 kilograms) of methamphetamine, 55.9 pounds (25.39 kilograms) of cocaine, and 11.5 pounds (5.26 kilograms) of heroin.
5………….>"A Message of Peace"
    Leave the madness behind and listen to the music of eternal peace and hope, Christus Vincit circa 1982.
Please visit https://bibi1581stem.blogspot.com/ to read Bibi1581 historic blogs