Disclosure: European Union laws require that visitors from its domain must be given information about cookies used and data collected on our blog. In many cases, these laws also require that they need to consent to the use of the cookies.
Bibi1581.com does not collect data on our visitors using cookies, and it is not responsible if third parties have placed them in our content without permission. Please control cookies using your browser settings.
Bibi1581.com
Today's White House Tweets: President Trump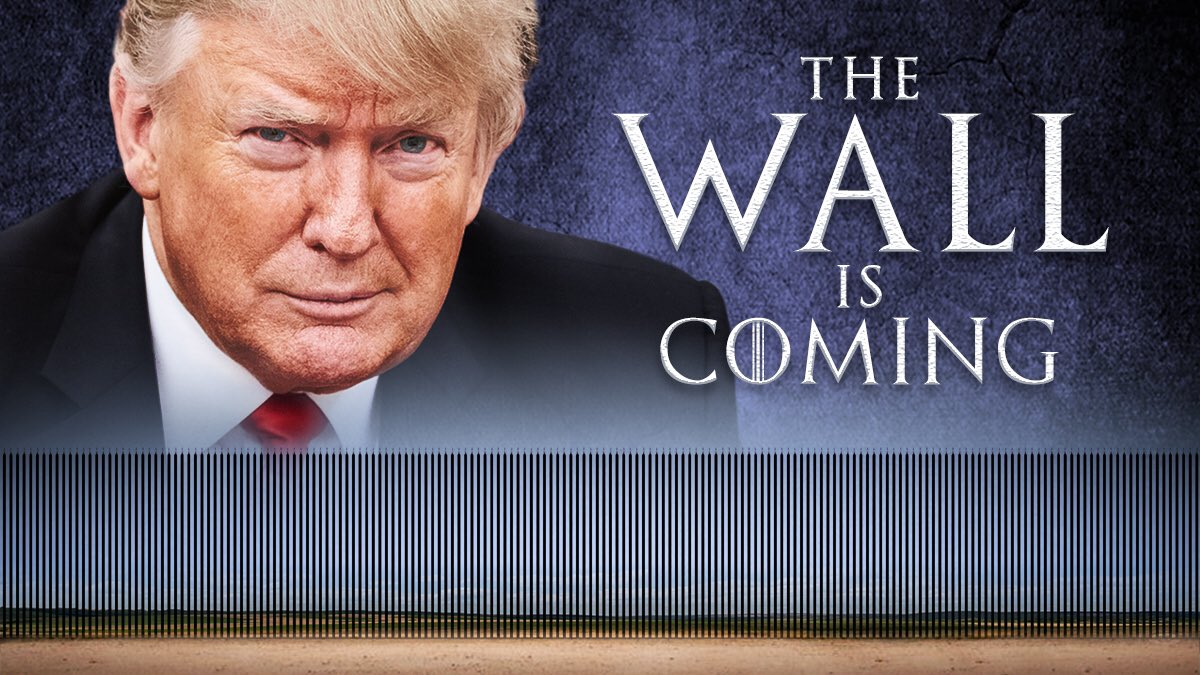 2…………>Applied Global Warming: On Threshold Of 3C Maddness
Last year was the fourth warmest year on record, and the outlook is for more sizzling heat approaching levels that most view as dangerous for humankind on the Earth, the world  on track to have average global temperatures rise to 3 degrees Celsius by 2100, as record levels of man-made greenhouse gas emissions is trapping more heat in the Earth's atmosphere.
Weather extremes last year included wildfires in California and Greece, drought in South Africa, floods in India, while the new year saw Queensland and Tasmania threatened by record-breaking floods and bushfires.
"The long-term temperature trend is far more important than the ranking of individual years, and it is [trending higher], with the 20 warmest years on record have been in the past 22 years," Mr. Petteri Taalas  from UN's World Meteorological Organization (WMO) said in a statement.
https://www.abc.net.au/news/2019-02-07/climate-change-un-data-shows-2018-fourth-hottest/10788072
3…………>Islamic State Is Finished: Trump
"Their land is gone, the Isis [IS] caliphate has been decimated, tiny sections of it can be dangerous, and foreign fighters must not gain access to the US," President Trump told coalition partners that territory held by the terrorist group in Syria and Iraq could be "100%" liberated as early as next week.
However, he also cautioned that he wanted to "wait for the official word", as US military and intelligence officials say IS could stage a comeback without sustained counter-terrorism pressure.
The global coalition against IS, now numbering nearly 80 nations, was formed in 2014 after the group overran swathes of territory and went on to launch terror attacks outside the region.
https://www.bbc.com/news/world-us-canada-47149088
4…………> The True Klan Boys: Democratic Politicians
Virginia Attorney General Mark Herring has acknowledged wearing "brown makeup" to a party, joining Governor Ralph Northam admission over a racist photo and blackface scandal, and the lieutenant governor who is under attack for a sex assault claim
All three men are Democrats, directly from the movie "Mississippi Burning", and if they were to resign over these scandals, Virginia could be led by the Republican Speaker of the House of Delegates, Kirk Cox.
"But because of our ignorance and glib attitudes – and because we did not have an appreciation for the experiences and perspectives of others – we dressed up and put on wigs and brown makeup," Mr. Herring said.
https://www.bbc.com/news/world-us-canada-47148045
5…………>Market Report for 02/06/2019, sell stop at 25100, CG 3010. 11/21/2019
Stocks down 21 to 25390, DJ futures -31, rally continuing due to anti-tariff talks to end the government shutdown and China spending 1 trillion dollars to buy US products.
Gold down to 1308.80 and USD/CHF at 1.00 due to President Trump setting tariffs on Chinese products. Translation? As the dollar goes down, we have to wait and see if the new Fed Chair Jerome Powell will continue pressuring gold and the Eurasian block with it down below $1000/oz in an economic WW3. Watch sell stop at 25100.
We have to wait and see if new Fed chair Powell will attempt to destroy Eurasian block by sending gold prices below 1000, despite the fact both Russia and China have been buying their whole gold production in local gold backed currency instead of money printing machines. In other words, US has lost controls of the precious metals complex, and with Trump's infrastructure and tax cut campaign the National debt will soon be at, or over 30 trillion dollars, since D.C. swamp alligators have no intention dropping their pet projects. Read "Ziban Must Die" for more details on the coming collision of Trump's administration with "Deep State" operators funded by the billionaires' supporters of the New World Disorder.
Please visit https://bibi1581stem.blogspot.com/ to read Bibi1581 historical blogs