Disclosure: European Union laws require that visitors from its domain must be given information about cookies used and data collected on our blog. In many cases, these laws also require that they need to consent to the use of the cookies.Bibi1581.com does not collect data on our visitors using cookies, and it is not responsible if third parties have placed them in our content without permission. Please control cookies using your browser settings.
Bibi1581.com
1. "When the lower half rules, the upper half suffers.
1…………> Today's White House Tweets
Donald J. Trump
@realDonald Trump
Congratulations to Eddie DeBartolo Jr. and your wonderful family of friends!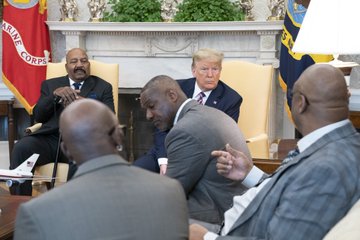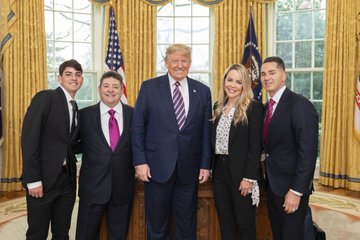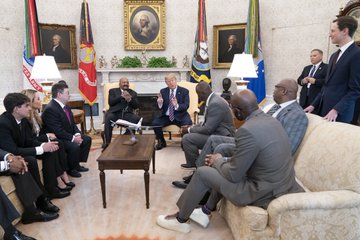 Donald J. Trump

Retweeted
ALX

https://twitter.com/cbsnews/status/1229717165051346946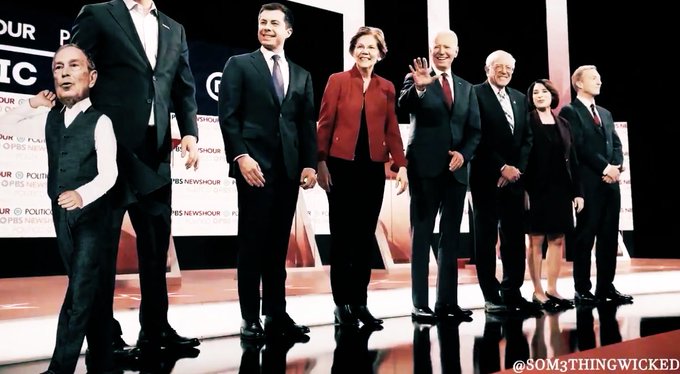 This Tweet is unavailable.

…And this despite Fake Witch Hunts, the Mueller Scam, the Impeachment Hoax etc. With our Economy, Jobs, Military, Vets, 2A & more, I would be at 70%. Oh well, what can you do?

THANK YOU!
#MAGA
#KAG2020
https://twitter.com/realDonaldTrump?ref_src=twsrc%5Eappleosx%7Ctwcamp%5Esafari%7Ctwgr%5Eprofile
2………> Mr.Xi's Propaganda Machine: Muffled By Trump
The five major Chinese state-run media entities with US operation in progress, that are clearly front for the communist country foreign intelligence service, will be treated the same way as as foreign embassies, requiring them to register their employees and US properties with the State Department, according to a new rule promulgated by the Trump administration, following China's intensified use of media to spread pro-Beijing propaganda overseas to promote Chinese soft power abroad.
Western media outlets operating in China already face harsh restriction, and the State Department officials said the decision was made because China had been tightening state control over its media, and President Xi Jinping had made more aggressive use of them to spread pro-Beijing propaganda.
"These guys are in fact arms of the CCP's [Chinese Community Party's] propaganda apparatus."
Tensions between the two superpowers have escalated since President Donald Trump came to office three years ago, with disputes ranging from trade tariffs to accusations of Chinese spying in the United States and to US support for Taiwan.
3…………>   "Bloomberg's" Money: Highest Bid For US Presidency?
Hav

ing been finally accepted for the latest edition of DNC SNL US presidency contest comedy show in Nevada's primaries, the former mayor of city of New York "Little" Michael Bloomberg has advanced the following policy propositions:
1. Ban assault-style weapons and implement better background checks for gun purchases
2. Tuition-free two-year public college, debt-free four-year college for lowest income students
3. Cutting greenhouse gas emissions 50% by 2030
4. Create public health insurance option while expanding enrollment in Obamacare plans
5. New 5% wealth tax on annual incomes of over $5m
As plainly seen from the above slogans, he is simply a slightly modified cloned supporter of our  beloved 1st Muslim President, Grand Ayatollah Barack, "We must spread freedom around the world by reading our citizens email" Obama, "May Allah Shadow fall upon him," and not very far to the right of Elizabeth, "Pocahontas" Warren, or Indiana mayor Ms. Pete,"I look fabulous in a night gown" Buttigieg.
4…………> The Trump/Zuckerberg Axis Assailed: Uncle George Soros
The first secretary of the "Planetary Commission" Comrade George Soros slammed Facebook CEO Mark Zuckerberg, accusing him of being part of the effort to re-elect President Trump:
"Mr. Zuckerberg appears to be engaged in some kind of mutual assistance arrangement with Donald Trump that will help him to get reelected, Facebook does not need to wait for government regulations to stop accepting any political advertising in 2020 until after the elections on November 4," Mr.Soros wrote, suggesting both Cheryl Sandberg  and Mr.Zukerberg should be removed from the massive social media platform because of Facebook's policy on political advertising.
"The notion that we are aligned with any one political figure or party runs counter to our values and the facts. We continue making unprecedented investments to keep our platform safe, fight foreign interference in elections around the world, and combat misinformation," a Facebook spokesperson disagreed in a statement to Fox News.
.
5…………> Market Report for 02/18/2020: cover short 29250:CG 2100, 11/21/2020
Stocks down 167 to 29232, futures +108, gold up to 1604.5, USD/CHF at 0.98, last position long DIA at 28550, sell stop closed at 29250 for a gain of 700 points, new position short at 29250, cover short stop at 29300 for a loss of 50 points.
Read "Ziban Must Die" for more details on the coming collision of Trump's administration with "Deep State" operators funded by the billionaires' supporters of the "New World Disorder".
Please visit https://bibi1581stem.blogspot.com/ to read Bibi1581 historic blogs