Disclosure: European Union laws require that visitors from its domain must be given information about cookies used and data collected on our blog. In many cases, these laws also require that they need to consent to the use of the cookies. Bibi1581.com does not collect data on our visitors using cookies, and it is not responsible if third parties have placed them in our content without permission. Please control cookies using your browser settings.
Bibi1581.com  29662 registered subscribers
.
.
George Sorbane Quotes: "Hey Americans, he screamed furiously at the drones. Brothers of the wolf, sisters of the wind, children of the Sun! Send the Choctaw warrior a quick and merciful death, instead of abandoning us into slavery or shameful capture", Ziban Must Die.

Read for free
Sorbane
's remarkable story of a
Bulgarian
family
providing help and comfort to a dying
American
spy
, a kindness that sent them on a harrowing escape through the
Iron Curtain
, with
KGB
in close pursuit.
https://www.amazon.in/Endless-Beginning-George-Sorbane-ebook/dp/B00F8H78SM/ref=sr_1_8?dchild=1&qid=1602030872&refinements=p_27%3AGeorge+Sorbane&s=digital-text&sr=1-8
.
George Sorbane kindle books https://www.amazon.in/Kindle-Store-George-Sorbane/s?rh=n%3A1571277031%2Cp_27%3AGeorge+Sorbane
.
1…………> Today's White House Tweets
.
Donald J. Trump @realDonaldTrump
.


The "losers & suckers" statement on dead military heroes has been proven to be a total fabrication and lie. IT WAS NEVER MADE! The "anonymous" fabricator, who is a major sleaze, went forward with the lie despite 25 strong witnesses to the contrary. Welcome to the roaring 20's!

LIVE: President
gives remarks on delivering lower prescription drug prices

LIVE: President @realDonaldTrump gives remarks on delivering lower prescription drug prices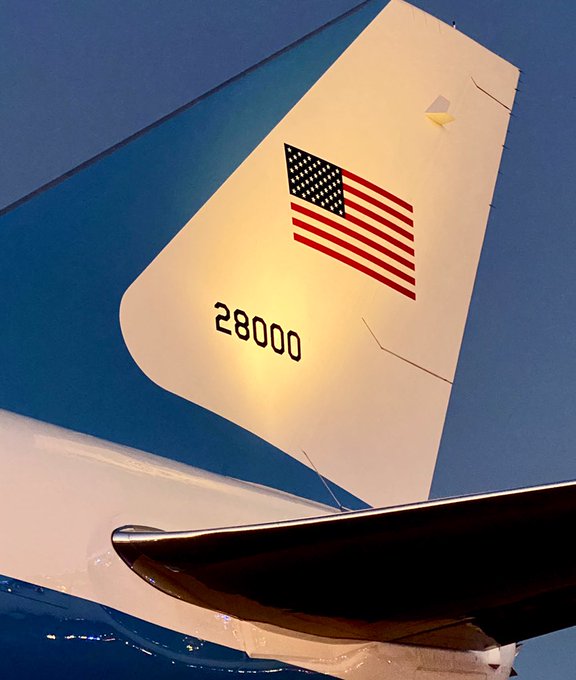 .

2…………>  COVID19 True Origins: China Ministry
China's Foreign Minister Wang Yi added said that China was the first country to report cases of the coronavirus infection in humans, and noted that Beijing immediately began efforts to identify the pathogen, conduct genome sequencing, and make the information public, asserting that the country also had to wage war not only against the virus and help other countries do the same, but also to combat the spread of false information about the disease and its origin.
"We have stood at the forefront of fighting misinformation, rebutting attempts of politicization and stigmatization. We were determined to make sure that the objective narrative and collective memory of the battle against the pandemic would not be distorted by lies", Wang Yi said.
The Chinese foreign minister's remark comes in light of continuing allegations made by US President Donald Trump that the virus had been artificially altered in a biological laboratory in China and was purportedly accidentally released. Trump has repeatedly referred to the disease as the "Chinese virus" and "Kung Flu", but has failed to present evidence that would support his allegations about COVID-19's origins.
.
3…………> Marriages Crusher: COVID19

.
.It's old news that the pandemic is affecting many core relationships, but many lawyers, therapists and academics are starting to get a clearer understanding of the multiple factors feeding into the Covid-19 break-up boom – and why it looks set to continue into 2021, as the case below suggests.
After seven years of marriage, 29-year-old Sophie Turner and her husband filed for divorce. They'd never discussed splitting up before the coronavirus crisis, but during the pandemic, their marriage soured. "I was more stressed, and it was all just building up, and we decided for maybe a trial separation," says Turner, a support worker for children's social services in Suffolk, England. "Very quickly we realized it was going to be more permanent than that."
Their experiences are becoming increasingly common, with divorce applications and break-ups skyrocketing across the UK and around the world. Leading British law firm Stewarts logged a 122% increase in enquiries between July and October, compared with the same period last year. Charity Citizen's Advice reported a spike in searches for online advice on ending a relationship. In the US, a major legal contract-creation site recently announced a 34% rise in sales of its basic divorce agreement, with newlyweds who'd got married in the previous five months making up 20% of sales. There's been a similar pattern in China, which had one of the world's strictest lockdowns at the start of the pandemic. The same is true in Sweden, which, until recently, largely relied on voluntary guidelines to try and slow the spread of Covid-19.
.
Why the pandemic is causing spikes in break-ups and divorces – BBC Worklife
.
4…………> Missouri's  Senator Josh Hawley To Object Biden's Nomination

A Republican has confirmed again that he will be the first senator to object when Congress certifies US President-elect Joe Biden's election victory next week.
Missouri's Josh Hawley said he had election integrity concerns, despite a lack of evidence for widespread fraud.
A group of Republicans in the lower chamber of Congress, the House of Representatives, is also planning to contest the election results.
But the objections are not expected to change the outcome.
The US Electoral College – which confirms November's presidential election result by aw.arding points for each state won by the two White House rivals – earlier this month cemented Mr Biden's victory over Donald Trump by 306-232.
These votes must be affirmed by Congress on 6 January. Inauguration Day, when the new Democratic president and vice-president are sworn in, will be on 20 January.
Since losing the election, Mr. Trump has repeatedly alleged systemic voting fraud without substantiation. The Republican president's legal efforts to overturn results have been rejected by the courts. Mr. Hawley said he could not vote to certify the electoral results "without raising the fact that some states, particularly Pennsylvania, failed to follow their own state election laws".
"At the very least, Congress should investigate allegations of voter fraud and adopt measures to secure the integrity of our elections. But Congress has so far failed to act."
.
5…………> Pence Ordered To Stop Election Interference US: Court
The latest in a series of attempts by allies of President Donald Trump to overturn the November US election result has failed, as a Texas judge rejected the case, brought by Republican Louie Gohmert, seeking to stop Vice-President Mike Pence from certifying the final result, lawyers for VP had asked for the case to be thrown out with President-elect Joe Biden is due to take office on 20 January, and Mr. Trump is yet to concede.
Mr. Gohmert, a Republican congressman, said that he planned to appeal against the verdict, and Mr. Trump's friends and colleagues in the Republican party have presented dozens of legal challenges to the November outcome which delivered a decisive win to Mr. Biden.
 6…………> A Message Of Peace
.
Leave the madness behind and listen to the music of eternal peace and hope, Christus Vincit circa 1982.
.
.
Please visit https://bibi1581stem.blogspot.com/ to read Bibi1581 historic blogs
Ziban Must Die https://www.amazon.com/dp/B00U1QG1UQ
A Bedouin caravan traveling through the Negev desert stumbles onto the body of dying Mossad agent, Adnan Al Harirri, a momentous event that warns Western Intelligence about Chechen followers of the wayward cleric Abdul Rahman Abudaev being in possession of an MWMD, (Miniature Weapon of Mass Destruction), capable of creating enough phosgene gas to kill thousands of people in a relatively closed space. When a subliminal interrogation of a Hezbollah pilot reveals the conspiracy "Ziban must die", a maddening race explodes in the search of the assassins, search laced with terror, blatant treachery in the highest levels of World Governments, and questions about future of our democracy that will surely put ice water in the veins of anyone who gets across the Machiavellian dream of the New world Order, Order without sacred religions or beloved Constitution.