Disclosure: European Union laws require that visitors from its domain must be given information about cookies used and data collected on our blog. In many cases, these laws also require that they need to consent to the use of the cookies. Bibi1581.com does not collect data on our visitors using cookies, and it is not responsible if third parties have placed them in our content without permission. Please control cookies using your browser settings.
Bibi1581.com
.
.
George Sorbane Quotes: "Every disorder is the beginning of new, and higher order"
.
George Sorbane kindle books https://www.amazon.in/Kindle-Store-George-Sorbane/s?rh=n%3A1571277031%2Cp_27%3AGeorge+Sorbane
.
1…………> Today's White House Tweets
.
Donald J. Trump @realDonaldTrump
.Donald J. Trump
@realDonald J.Trump

This box is filled with Ventec critical-care ventilators capable of helping those seriously ill with COVID-19. Signed by our employees in Kokomo, IN, this box and many more arrived at Chicagoland hospitals this morning. Learn more:

s.gm.com/tj6w6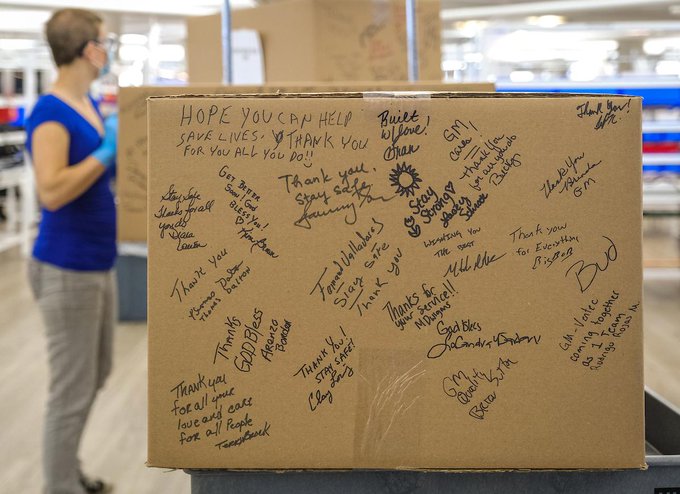 Our GREAT Senator from South Carolina,
just released a fantastic new book, "OPPORTUNITY KNOCKS: How Hard Work, Community, and Business Can Improve Lives and End Poverty." Get your copy today!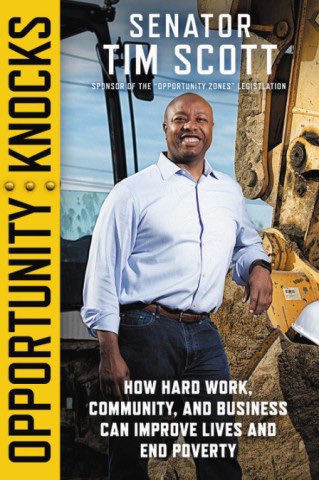 .
2…………>  Coronavirus Orthodox Easter: Churches Locked Down
.
The world's Orthodox Christians are celebrating Easter – the most important festival in their calendar, amid a series of restrictions and bans, as officials in Europe, the Middle East and Africa urged people not to attend services, fearing this would lead to a spike in coronavirus infections.
However, in Georgia, worshippers are still able to attend churches, with the traditional Holy Fire ceremony went ahead in a near-deserted Church of the Holy Sepulchre in Jerusalem.
The church was closed last month and only a handful of Orthodox clergy, some of them wearing black masks, were allowed in for the ceremony on Saturday.
Some pilgrims did gather in the Old City in Jerusalem to take the Holy Fire as it left the Church of the Holy Sepulchre
A candle is traditionally lit with the Holy Fire in the crypt of the Holy Sepulchre by Greek Orthodox Patriarch Theophilos III, to symbolise the resurrection of Jesus.
Instead of the flame being passed on to thousands of pilgrims, this time the ceremony was attended by the Armenian Orthodox patriarch, four assistants and Coptic and Syrian archbishops, Israeli media report.
The church bells tolled and the flame was carried out of the church by Theophilos III and others to be taken to Ben Gurion airport near Tel Aviv and flown to 10 countries.(BBC)
.
https://www.bbc.com/news/world-europe-52339183
.
3…………> Trump: Some states 'to begin a safe, gradual and phased opening'
.
President Trump said that a number of states have announced concrete steps to begin a safe, gradual and phased opening, after he gave guidelines to governors on reopening state economies, and while speaking at the White House on Saturday, he said Texas and Vermont would allow certain businesses to open on Monday with appropriate social distancing precautions.
However, some state governors have warned against the lifting of restrictions until more testing is available.
.
https://www.bbc.com/news/av/world-us-canada-52340369/trump-some-states-to-begin-a-safe-gradual-and-phased-opening
.
4…………>  World's Music Stars Celebrate Health Workers: "Warm Thanks"
.
Some of the biggest names in music have joined forces to celebrate healthcare workers in a globally televised concert, including Lady Gaga, Paul McCartney and Billie Eilish, who  were among more than 100 artists who performed songs from their living rooms, due to the coronavirus lockdown.
The Rolling Stones even managed to play together from four separate locations, and the the eight-hour show also featured real-life stories from those on the front line of the fight against Covid-19.
Lady Gaga, who curated the line-up, called the event a love letter to the world.(BBC)
.
https://www.bbc.com/news/entertainment-arts-52333890
.
5………..>  A Week In US Air Force: Photogallery
.
The U.S Air Force Air Demonstration Squadron "Thunderbirds" fly over Las Vegas April 11, 2020, to show appreciation and support for the healthcare workers, first responders and other essential personnel who are working on the front lines to combat COVI-19. (U.S. Air Force photo by Staff Sgt. Cory W. Bush).
.
6…………> A Message Of Peace
.
Leave the madness behind and listen to the music of eternal peace and hope, Christus Vincit circa 1982.
.
.
Please visit https://bibi1581stem.blogspot.com/ to read Bibi1581 historic blogs