Disclosure: European Union laws require that visitors from its domain must be given information about cookies used and data collected on our blog. In many cases, these laws also require that they need to consent to the use of the cookies.
Bibi1581.com does not collect data on our visitors using cookies, and it is not responsible if third parties have placed them in our content without permission. Please control cookies using your browser settings.
Bibi1581.com
1…………> Today's White House Tweets: President Trump

Verified account 48m48 minutes ago
Looking forward to being with the Bush Family to pay my respects to President George H.W. Bush.

Verified account 1h1 hour ago
Bob Mueller (who is a much different man than people think) and his out of control band of Angry Democrats, don't want the truth, they only want lies. The truth is very bad for their mission!

Verified account 2h2 hours ago
"I will never testify against Trump." This statement was recently made by Roger Stone, essentially stating that he will not be forced by a rogue and out of control prosecutor to make up lies and stories about "President Trump." Nice to know that some people still have "guts!"
….his wife and father-in-law (who has the money?) off Scott Free. He lied for this outcome and should, in my opinion, serve a full and complete sentence.

Verified account 2h2 hours ago
"Michael Cohen asks judge for no Prison Time." You mean he can do all of the TERRIBLE, unrelated to Trump, things having to do with fraud, big loans, Taxis, etc., and not serve a long prison term? He makes up stories to get a GREAT & ALREADY reduced deal for himself, and get…..
We would save Billions of Dollars if the Democrats would give us the votes to build the Wall. Either way, people will NOT be allowed into our Country illegally! We will close the entire Southern Border if necessary. Also, STOP THE DRUGS!
I am certain that, at some time in the future, President Xi and I, together with President Putin of Russia, will start talking about a meaningful halt to what has become a major and uncontrollable Arms Race. The U.S. spent 716 Billion Dollars this year. Crazy!
President Xi and I have a very strong and personal relationship. He and I are the only two people that can bring about massive and very positive change, on trade and far beyond, between our two great Nations. A solution for North Korea is a great thing for China and ALL!
Farmers will be a a very BIG and FAST beneficiary of our deal with China. They intend to start purchasing agricultural product immediately. We make the finest and cleanest product in the World, and that is what China wants. Farmers, I LOVE YOU!

Verified account 5h5 hours ago
My meeting in Argentina with President Xi of China was an extraordinary one. Relations with China have taken a BIG leap forward! Very good things will happen. We are dealing from great strength, but China likewise has much to gain if and when a deal is completed. Level the field!

Verified account 13h13 hours ago
China has agreed to reduce and remove tariffs on cars coming into China from the U.S. Currently the tariff is 40%.

Verified account 21h21 hours ago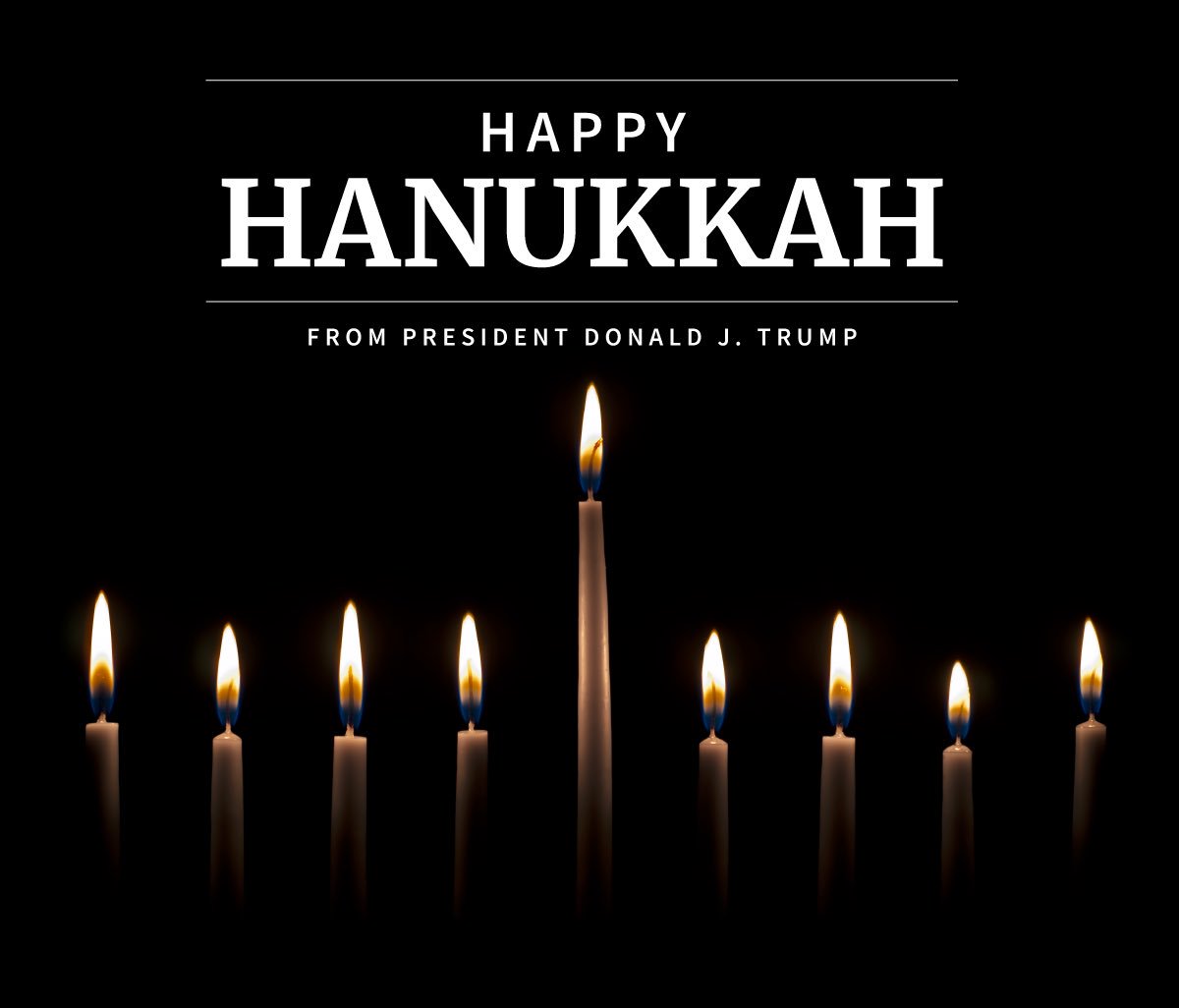 2…………> Judged To Prison: TN Judge
A former Davidson County, Tennessee judge Cason "Casey" Moreland, 61, of Smyrna, Tennessee, was sentenced to 44 months in prison, restitution of $18,000 and a forfeiture of $13,500 for obstruction of justice, witness tampering, and stealing money from an organization receiving federal funds.
According to admissions made in connection with Moreland's plea agreement, in January 2017, the FBI began investigating whether Moreland solicited sexual favors in exchange for favorable judicial treatment while sitting as a General Sessions Court Judge in Nashville and Davidson County, Tennessee. Moreland admitted that in February 2017, he became aware that he was a target of an investigation and took steps to try to obstruct it.
Specifically, he devised a scheme to pay a material witness to sign a false affidavit recanting her previous statements, which implicated his criminal conduct in trading judicial favors for sex. He also devised a scheme to have drugs planted in the witness's car, and then to have her stopped by police so that she would be arrested and her credibility would be destroyed.
https://www.justice.gov/opa/pr/former-nashville-judge-sentenced-prison-federal-obstruction-and-theft-charges
3…………> Let's Talk Nukes: Trump To Putin, Xi & Co
"I am certain that, at some time in the future, President Xi and I, together with President Putin of Russia, will start talking about a meaningful halt to what has become a major and uncontrollable Arms Race. The U.S. spent 716 Billion Dollars this year. Crazy!" President Trump predicted that he and his Russian and Chinese counterparts would talk about an end to what he described as an arms race "at some time in the future."
"We have more money than anybody else by far. We'll build it up until they come to their senses. When they do, then we'll all be smart. And we'll all stop. And by the way, not only stop, we'll reduce, which I would love to do. But right now, they have not adhered to the agreement," he concluded.
The comments follow a convening of leaders of the world's 20 largest economies in Argentina where they addressed pressing global issues.
4…………> "We'll Stop Fentanil": China
"It is outrageous that Poisonous Synthetic Heroin Fentanyl comes pouring into the U.S. Postal System from China. We can, and must, END THIS NOW! The Senate should pass the STOP ACT – and firmly STOP this poison from killing our children and destroying our country. No more delay!"
President Trump tweeted after the G20 meeting.
"What he[Mr. Xi] will be doing to fentanyl could be a game changer for the United States and what fentanyl is doing to our country regarding killing people," Mr. Trump said on Air Force One as he left Argentina. Under pressure from US officials, Mr. Xi agreed to label fentanyl a controlled substance, in what White House Press Secretary Sarah Sanders labeled a "wonderful humanitarian gesture" that would see people illegally selling the drug to the US face "China's maximum penalty under the law."
Fentanyl, which also goes by the street names "China Girl" or "China White" is a powerful synthetic opioid, roughly 100 times more potent than morphine and 50 times stronger than heroin.
https://www.abc.net.au/news/2018-12-03/china-agrees-to-control-fentanyl-at-g20-summit/10576888
5…………> A Family Trouble: OPEC Cracks
"We don't have great potential (in oil), we are very realistic. Our potential is gas," Qatar's Energy Minister Saad al-Kaabi said explained the decision fo his country for pulling out of the Opec oil producers' cartel, just days before the group meets in Vienna.
The Gulf state, which joined Opec in 1961, said it would leave the cartel in January and would focus on gas production. Qatar, the world's biggest exporter of liquefied natural gas, has been boycotted by some Arab neighbors over allegations that it funds terrorism.
Opec is expected to cut oil supply at this week's meeting.
https://www.bbc.com/news/business-46424110 
.Please visit https://bibi1581stem.blogspot.com/ to read Bibi1581 historic blogs