Disclosure: European Union laws require that visitors from its domain must be given information about cookies used and data collected on our blog. In many cases, these laws also require that they need to consent to the use of the cookies. Bibi1581.com does not collect data on our visitors using cookies, and it is not responsible if third parties have placed them in our content without permission. Please control cookies using your browser settings.
Bibi1581.com
.
.
George Sorbane Quotes: "The truth is like a septic tank and the smell will eventually get out no matter how hard we tighten down the hatch", The Endless Beginning
.
George Sorbane kindle books https://www.amazon.in/Kindle-Store-George-Sorbane/s?rh=n%3A1571277031%2Cp_27%3AGeorge+Sorbane
.
1…………> Today's White House Tweets
.
Donald J. Trump
@realDonaldTrump
.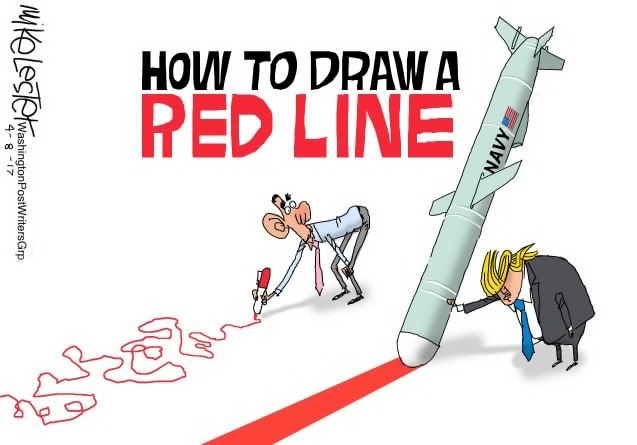 https://twitter.com/realDonaldTrump?ref_src=twsrc%5Eappleosx%7Ctwcamp%5Esafari%7Ctwgr%5Eprofile
2…………> Online COVID-19 Scams: Crushed By DOJ
.
Federal authorities announced that an ongoing cooperative effort between law enforcement and a number of private-sector companies, including multiple internet domain providers and registrars, has disrupted hundreds of internet domains used to exploit the COVID-19 pandemic to commit fraud and other crimes.
The FBI's Internet Crime Complaint Center (IC3) has received and reviewed more than 3,600 complaints related to COVID-19 scams, many of which operated from websites that advertised fake vaccines and cures, operated fraudulent charity drives, delivered malware, or hosted various other types of scams.  To attract traffic, these websites often utilized domain names that contained words such as "covid19," or "coronavirus."  In some cases, the fraudulent sites purported to be run by, or affiliated with, public health organizations or agencies.
For example, the cooperative effort has disrupted:
An illicit website pretending to solicit and collect donations to the American Red Cross for COVID-19 relief efforts.
Fraudulent websites that spoofed government programs and organizations to trick American citizens into entering personally identifiable information, including banking details.
Websites of legitimate companies and services that were used to facilitate the distribution or control of malicious software.
Multiple federal agencies have worked to analyze the complaints, investigate ongoing fraud, phishing, or malware schemes, and assemble vetted referrals.  Agencies have sent hundreds of these referrals  to the private-sector companies managing or hosting the domains.
.
https://www.justice.gov/opa/pr/department-justice-announces-disruption-hundreds-online-covid-19-related-scams
.
3…………>  COVID-19 Reddish Toes: Check your Feet?
.
Dr. Amy Paller, a dermatologist for Northwestern Medicine,  and many other US physicians are wondering if a new condition that causes purple, blue or red discoloration in toes and occasionally fingers and which has been exhibited in an increasing number of patients around the country may be connected to COVID 19.
She said he has seen around 30 cases of the condition that is being referred to by doctors as "Covid Toes", but stressed that additional testing is needed to be conducted to determine whether the skin condition is related to COVID-19:
"We don't know for sure if it's related to COVI-19, but when it's so common right now during a pandemic and is occurring in otherwise asymptomatic or mildly affected patients, it seems too much of a coincidence not to be a manifestation of the virus for patients in their teens and 20s. I think it's much more rampant than we even realize. Many have had some mild viral symptoms in the week before, and it might be a sign during the 'convalescent' healing period when [the virus is] no longer contagious. We won't understand the association until we can test this more broadly".
.
https://sputniknews.com/society/202004221079059396-covid-toes-new-mysterious-skin-condition-linked-to-coronavirus-/
.
4…………> COVID-19 Stupidity: Las Vegas Mayor 
.
Mayor of Las Vegas wants her city to reopen, saying she would be happy to offer up the gambling capital as a "placebo"so the rest of the US has something to measure against, due to deep belief that competition within free enterprise would wipe out any businesses that contributed to the spread of coronavirus:
"Right now we're in a crisis health-wise. And so for a restaurant to be open or a small boutique to be open, they better figure it out. That's their job. That's not the Mayor's job", she said.
"I offered to be a control group and I was told by our statistician you can't do that because people from all parts of southern Nevada come in to work in the city, and I said, 'Oh, that's too bad'. Because I know, when you have a disease, you have a placebo, that gets the water and the sugar, and then you get those that actually get the shot. We would love to be that placebo side so that you have something to measure against".
https://www.abc.net.au/news/2020-04-23/coronavirus-update-australia-covid19-morrison-emotional-funerals/12174712
.
5…………> Market Report for 04/22/2020: sell stop 22300:CG 12300, 11/21/2020
.
Stocks up 457  to 23476, futures -74, gold up to 1734.7, USD/CHF at 0.98, new position long 20500, sell stop 22300 for a gain of 1800 DIA points.
Read Ziban Must Die for more details on the coming collision of Trump's administration with Deep State operators funded by the billionaires supporters of the New World Disorder.
.
6…………> A Message Of Peace
.
Leave the madness behind and listen to the music of eternal peace and hope, Christus Vincit circa 1982.
.
.
Please visit https://bibi1581stem.blogspot.com/ to read Bibi1581 historic blogs