Disclosure: European Union laws require that visitors from its domain must be given information about cookies used and data collected on our blog. In many cases, these laws also require that they need to consent to the use of the cookies.
Bibi1581.com does not collect data on our visitors using cookies, and it is not responsible if third parties have placed them in our content without permission. Please control cookies using your browser settings.
Bibi1581.com
1…………> Today's White House Tweets: President Trump
Verified account 3h3 hours ago

Verified account 4h4 hours ago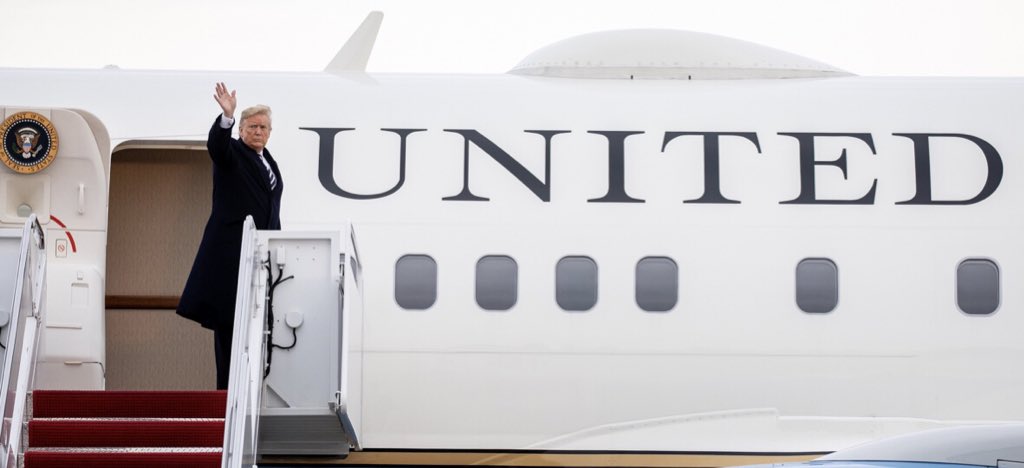 Verified account 5h5 hours ago
Illegal immigration affects the lives of all Americans. Illegal Immigration hurts American workers, burdens American taxpayers, undermines public safety, and places enormous strain on local schools, hospitals and communities…

Verified account 7h7 hours ago
….His opponent, Jared Polis, is weak on crime and weak on borders – could never do the job. Get out and VOTE – Walker has my Complete and Total Endorsement!

Verified account 7h7 hours ago
.@WalkerStapleton will be an extraordinary Governor for the State of Colorado. He is strong, smart, and has been successful at everything he has ever done….

Verified account 7h7 hours ago
.
2…………> Arian Circle Gang: Indicted
.
Four alleged members or associates of the Aryan Circle (AC) have been indicted and three arrested for their alleged roles in a Nov. 9, 2013, aggravated assault in Jefferson County, Missouri.
Thomas B. Wilson, 43, of Villa Ridge, Missouri; Daniel B. Jerome, 31, of Wentzville, Missouri; Thomas Tisher, 34, of St Louis, Missouri; and Dustin M. Haney, 28, of Hermann, Missouri are charged in an indictment, returned by a federal grand jury on Oct. 31, and unsealed today, with aggravated assault in aid of racketeering. Daniel B. Jerome remains at large.
"These four defendants are alleged to have brutally assaulted their victim to establish or maintain their status in the Aryan Circle gang," said Assistant Attorney General Benczkowski. "Gangs like the Aryan Circle threaten the safety and security of all Americans, and the Criminal Division will target and aggressively prosecute any individual who commits acts of violence on behalf of a gang."
According to the indictment, the AC is a powerful race-based, a multi-state organization that operates inside and outside of state and federal prisons throughout the United States, and particularly in Missouri, Texas, Oklahoma and Louisiana. The AC was established in the mid-1980s within the Texas prison system (TDCJ). Recently, the AC's structure and influence expanded to rural and suburban areas throughout Missouri, Texas, and Louisiana. The AC emerged as an independent organization during a period of turmoil within the Aryan Brotherhood of Texas (ABT). The AC was relatively small in comparison to other prison-based gangs, but grew in stature and influence within TDCJ in the 1990s, mainly through violent conflict with other groups, white and non-white alike.
The indictment further alleges that the AC enforces its rules and promotes discipline among its members, prospects, and associates through murder, attempted murder, assault, robbery and threats against those who violate the laws or pose a threat to the organization. Members, and often, associates, are required to follow the orders of higher-ranking members without question.
.
https://www.justice.gov/opa/pr/four-alleged-members-aryan-circle-gang-charged-aggravated-assault-aid-racketeering
.
.
3…………> North Korea Brutality: Sexual Abuse
.
A human rights group claims unwanted sexual contact and violence against women in North Korea is so common it has become accepted as part of everyday life. North Korean officials have been accused in the report of demanding sexual favors from women instead of bribes, with the abuse happing in public places such as markets, on trains and in streets.
A Human Rights Watch report based on interviews with 106 North Koreans who have left the country found the country's extremely patriarchal society means many women feel powerless to demand accountability over sexual violence, many are also ashamed of being abused, and some choose to keep silent because of weak law enforcement and support systems.
.
https://www.abc.net.au/news/2018-11-01/north-korea-rape-and-sexual-abuse-widely-tolerated-says-report/10457794
.
.
4…………> Stealing "Chemistry": China Piracy
.
The US justice department has indicted three individuals and two companies based in China and Taiwan for allegedly stealing a US company's trade secrets, the fourth economic espionage case the department has brought against Chinese-based companies and individuals since September, including a spy cell that worked in pirating out US aviation industry technology.
The department has filed a civil suit against the two companies as well.
China-US trade tensions have erupted in tit-for-tat tariffs between the world's two biggest economies this year.
Beijing did not immediately respond to the latest move from Washington on Thursday.
"Chinese economic espionage against the United States has been increasing," Attorney General Jeff Sessions said. "And it has been increasing rapidly."
.
https://www.bbc.com/news/world-us-canada-46066537
.
5…………> Market Report 11/01/2018, sell stop 25100, CG(13,302), 11/22/17
.
Extended position at 24400, sell stop 25400 for a gain of 1000 DIA points closed. Short post established at 25380, covering short at 25300 for an increase of 80 DIA points. Last position  initiated at 25300, sell stop at 26250 for a gain of 950 DIA points.
Short position 26400, cover short stop at 25450 for a gain of 850 DIA points.
Last long position sold at 25450, for again of 50 DIA points.
 Short position  25400, cover short stop covered at 25350 for a gain of 50 DIA points.
New position long 24800, sell stop 25100 for a gain of 300 points.
Stocks up 265 to 25381, DJ futures +543, attempt to stage a short covering rally continuing due to anti-tariff talks with China.
Gold down to 1233.8 and USD/CHF at 1.00 due to President Trump setting tariffs on Chinese products. Translation? As the dollar goes down, we have to wait and see if the new Fed Chair Jerome Powell will continue pressuring gold and the Eurasian block with it down below $1000/oz in an economic WW3. Watch sell stop at 25,100.
 We have to wait and see if new Fed chair Powell will attempt to destroy Eurasian block by sending gold prices below 1000, despite the fact both Russia and China have been buying their whole gold production in local gold backed currency instead of money printing machines. In other words, US has lost controls of the precious metals complex, and with Trump's infrastructure and tax cut campaign the National debt will soon be at, or over 30 trillion dollars, since D.C. swamp alligators have no intention dropping their pet projects. Read Ziban Must Die for more details on the coming collision of Trump's administration with "Deep State" operators funded by the billionaires' supporters of the New World Disorder.
Please visit https://bibi1581stem.blogspot.com/ to read Bibi1581 historic blogs