Disclosure: European Union laws require that visitors from its domain must be given information about cookies used and data collected on our blog. In many cases, these laws also require that they need to consent to the use of the cookies. Bibi1581.com does not collect data on our visitors using cookies, and it is not responsible if third parties have placed them in our content without permission. Please control cookies using your browser settings.
Bibi1581.com
.
George Sorbane Quotes: "The Endless Beginning, The Manitou of America will creep in you, rejoice you when she shines above, and offend and sadden you when she is put down", The Endless Beginning.
.
George Sorbane kindle books https://www.amazon.in/Kindle-Store-George-Sorbane/s?rh=n%3A1571277031%2Cp_27%3AGeorge+Sorbane
.
1…………> Today's White House Tweets
.
Donald J. Trump @realDonaldTrump
.

For the constant criticism from the Do Nothing Democrats and their Fake News partners, here is the newest chart on our great testing "miracle" compared to other countries. Dems and LameStream Media should be proud of the USA, instead of always ripping us down!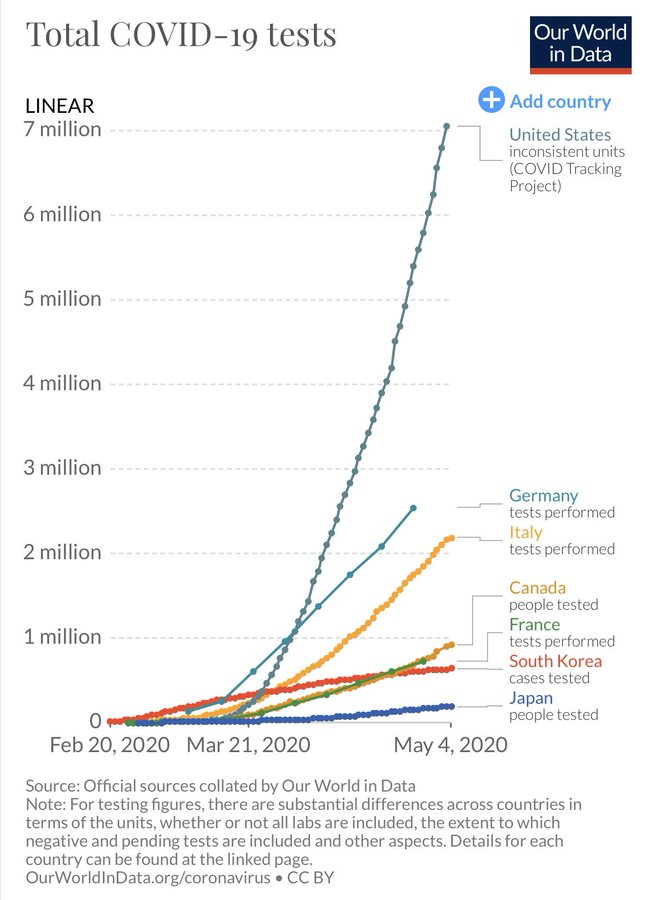 .
is the right choice for Director of National Intelligence – and for America.
John Ratcliffe is the right choice for director of national
His fearlessness coupled with his adherence to principle demands respect at all levels – and I have confidence that will extend as he serves atop our intelligence apparatus.


Happy

#CincoDeMayo

! The best taco bowls are made in Trump Tower Grill. I love Hispanics!

facebook.com/DonaldTrump/po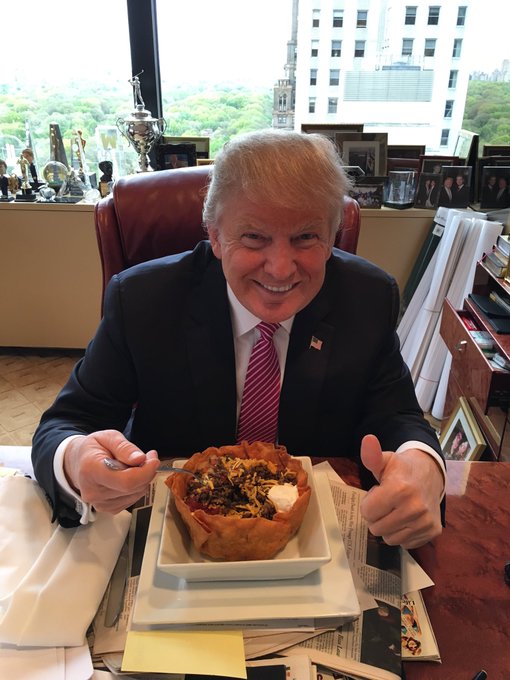 The Do Nothing Democrats and their leader, the Fake News Lamestream Media, are doing everything possible to hurt and disparage our Country. No matter what we do or say, no matter how big a win, they report that it was a loss, or not good enough. The Enemy of the People
.
https://twitter.com/realDonaldTrump?ref_src=twsrc%5Eappleosx%7Ctwcamp%5Esafari%7Ctwgr%5Eprofile
.
2…………> Iranian Money Launderers: Caught By ICE
.
Two Iranian men were charged with conspiracy to provide U.S. financial services to Iranian entities and their front companies by attempting to purchase a petroleum tanker, the Nautic, in September 2019, U.S. Attorney Tim Shea announced the indictment. This case was investigated by U.S. Immigration and Customs Enforcement's (ICE) Homeland Security Investigations (HSI) in Colorado Springs, Colorado and FBI Minneapolis Field Office.
Amir Dianat, 55, and Kamran Lajmiri, 42, both Iranian nationals, were charged with violating U.S. export laws and sanctions against Iran in the U.S. District Court for the District of Columbia:
"Protecting our homeland encompasses many missions, including safeguarding our nation's exports and currency. These criminals thought they could enrich themselves while aiding Iran, a country that continues to pose a serious threat to our nation's security. They will now face the consequences of their actions", said Mr. Steven W. Cagen, special agent in charge HSI Denver.
.
https://www.ice.gov/news/releases/criminal-charges-filed-against-2-iranian-nationals-violating-money-laundering
.
3…………> Peruvian Call Centers: Threatened and Defrauded Spanish-Speaking U.S. Consumers
.
A Peruvian man pleaded guilty today to multiple federal felonies for operating a large fraud and extortion scheme, the Department of Justice announced today.  Francesco Guerra Perez oversaw a call center in Lima, Peru, that used government impersonation, lies, and threats to take money from thousands of U.S. Spanish-speaking victims, many of whom were elderly.
A federal indictment against Guerra and his co-defendants Rodolfo Hermoza Vega and Johnny Hidalgo Marchan was unsealed upon their Dec. 18, 2019, extradition to the United States.  Hermoza and Hidalgo pleaded guilty to conspiring with Guerra to commit mail fraud and wire fraud on Jan. 15, 2020.       
According to the allegations in the indictment, Guerra, Hidalgo, Hermoza, and their co-conspirators in Peru falsely posed as attorneys affiliated with the U.S. government and U.S. courts; they threatened victims with deportation, detention, negative marks on their credit reports, confiscation of property, and community service requirements in order to obtain payments from them.  U.S. consumers lost more than .5 million to the defendants' fraud scheme.  Guerra's sentencing is set for Monday, June 1, 2020.
"The Department of Justice will pursue and prosecute transnational criminals who defraud U.S. consumers, regardless where the criminals seek to hide. We are particularly committed to bringing to justice those abroad who falsely claim U.S. government affiliation to defraud and threaten vulnerable American consumers", said Assistant Attorney General Jody Hunt of the Department of Justice's Civil Division.
.
https://www.justice.gov/opa/pr/peruvian-man-pleads-guilty-overseeing-call-centers-threatened-and-defrauded-spanish-speaking
.
4…………> US Debt Explosion:  What's Ahead?

.
Have you read George Sorbane's 2013 book, "The Endless Beginning", where he predicted the current debt explosion that would lead to eventual dollar devaluation, and the introduction of the new currency, the "Tollar" 7 to 1 exchange to the current currency? You may not heard of the "Silent Overthrow" of the US government by the illegal, unellected, answerable to no one true government of the US and the world, the Federal Reserve that is, where our country was eaten up from within, as "Deep State", "Unified Party USA" saboteurs from the criminal consortium of "Establishment GOP" rhinos, and "beyond left" Democratic Party "Trotsky" communists like Comrade AOC, Schiff & Co, the "Islamo-Fashists" girls Omar, Tlaib and many others, that lead to the current debt explosion to 25 trillion dollars, or more than $100,000 per every American human being.

Well, there it is, as "Deep State" moles withing US Intelligence under-reported the COVID-19 danger, de-facto supporting data compiled by China controlled WHO based on only 6% sample of actual infections, a treacherous act that delayed Mr.Trump's emergency declaration by a month, which in turn allowed millions to get infected, and made the shut-down of the economy inevitable to the tune of $3 trillion dollars borrowings by US Treasury.
The US has said it wants to borrow a record in the second quarter, as corona-virus-related rescue packages blow up the budget, the total sum more than five times the previous quarterly record, set at the height of the 2008 financial crisis.
Last week, the chairman of the Federal Reserve, Jerome, "Janet Yellen Jr." Powell, said he would have liked to see the US government's books be in better shape before the pandemic. That is like "Vlad The Impaler", affectionately known as  Count Dracula, being in charge of US blood supply bank, and advising better accounting procedures.

.
https://www.bbc.com/news/business-52537938
.
5………..> Video:  Twelve Foot Hungry Shark Enjoys A Quiet Spanish Tourist Resort
.
Lockdown and movement restrictions have resulted in deserted spots across the globe's land and sea areas, giving way to incidents of wild animals taking advantage of the lack of human activity, in our case about 12 feet long shark being observed loitering off the shore of Calahonda beach on Spain's Costa del Sol in the Mediterranean Sea as the COVID-19 lockdown in the country continues.
The shark was first seen by a kayaker in the waters of the tourist resort, moving quietly, and not appearing to prepare to attack so far.
.
https://sputniknews.com/viral/202005051079196793-video-four-metre-shark-visits-quiet-spanish-tourist-resort-during-coronavirus-lockdown/
.
Please visit https://bibi1581stem.blogspot.com/ to read Bibi1581 historic blogs