Disclosure: European Union laws require that visitors from its domain must be given information about cookies used and data collected on our blog. In many cases, these laws also require that they need to consent to the use of the cookies. Bibi1581.com does not collect data on our visitors using cookies, and it is not responsible if third parties have placed them in our content without permission. Please control cookies using your browser settings.
Bibi1581.com
.
.
George Sorbane Quotes: The truth is like a septic tank and the smell will eventually get out no matter how hard we tighten down the hatch, The Endless Beginning.
George Sorbane kindle books https://www.amazon.in/Kindle-Store-George-Sorbane/s?rh=n%3A1571277031%2Cp_27%3AGeorge+Sorbane
.
1…………> Today's White House Tweets
.
Donald J. Trump @realDonaldTrump
.

My Administration is closely monitoring Hurricane Douglas off Hawaii & Hurricane Hanna, which has now made landfall in Texas. We continue to coordinate closely with both states — listen to your emergency management officials
&
to protect your family & property!

National Hurricane Center
Hurricane

#Hanna

made landfall on Padre Island, Texas at 5 PM CDT with maximum sustained winds of 90 mph. Visit

hurricanes.gov

for details.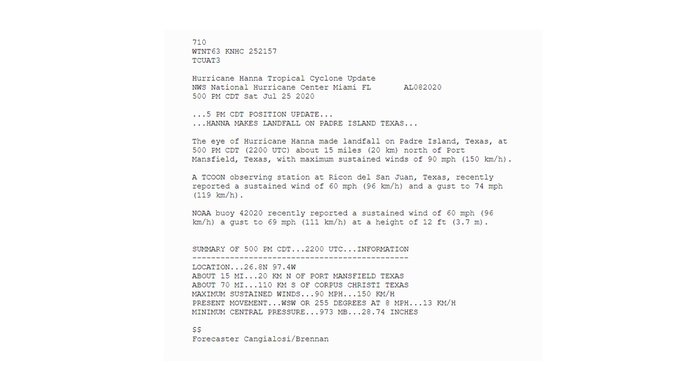 One of the greats in the history of television, Regis Philbin has passed on to even greater airwaves, at 88. He was a fantastic person, and my friend. He kept telling me to run for President. Holds the record for "most live television", and he did it well. Regis, we love you….
https://twitter.com/realDonaldTrump?ref_src=twsrc%5Eappleosx%7Ctwcamp%5Esafari%7Ctwgr%5Eprofile
.
2…………> An Illegal Agent of Chinese Intelligence: Singaporean National In The United States 
.
Jun Wei Yeo, also known as Dickson Yeo, entered a plea of guilty today to one count of acting within the United States as an illegal agent of a foreign power without first notifying the Attorney General, in violation of 18 U.S.C. § 951. Yeo's plea was entered via videoconference before the Honorable Tanya S. Chutkan in the U.S. District Court for the District of Columbia.
"The Chinese Government uses an array of duplicity to obtain sensitive information from unsuspecting Americans," said Assistant Attorney General for the Justice Department's National Security Division John C. Demers. "Yeo was central to one such scheme, using career networking sites and a false consulting firm to lure Americans who might be of interest to the Chinese government. This is yet another example of the Chinese government's exploitation of the openness of American society."
"Today's guilty plea underscores the ways that the Chinese government continues to target Americans with access to sensitive government information, including using the Internet and non-Chinese nationals to target Americans who never leave the United States," said Michael R. Sherwin, Acting U.S. Attorney for the District of Columbia. "We will continue to prosecute those who use deceptive practices on the Internet and elsewhere to undermine our national security."
"At the direction of Chinese intelligence operatives, the defendant targeted U.S. government employees and an Army officer to obtain information for the government of China. Mr. Yeo admits he set up a fake consulting company to further his scheme, looked for susceptible individuals who were vulnerable to recruitment, and tried to avoid detection by U.S. authorities," said Alan E. Kohler Jr., Assistant Director of the FBI's Counterintelligence Division. "But this isn't just about this particular defendant. This case is yet another reminder that China is relentless in its pursuit of U.S. technology and policy information in order to advance its own interests. The FBI and our partners will be just as aggressive in uncovering these hidden efforts and charging individuals who break our laws."
.
https://www.justice.gov/opa/pr/singaporean-national-pleads-guilty-acting-united-states-illegal-agent-chinese-intelligence
.
3…………> Is the 2nd Wave Here Already: EU Leader Says 
.
The second wave of COVID-19 infections has already hit the Islamic Merkeldom of Germany, according to the state premier of Saxony, Michael Kretschmer:
"The second wave of coronavirus is already here. It is happening every day," the center-right leader of the eastern German state said.
"We have new outbreaks of infection every day, which could turn into very high numbers", pointing out that the pandemic had brought the people of Germany together.
Meanwhile for the fourth day in a row, the US has reported over 1,000 deaths from COVID-19, total of 145,352 deaths since the outbreak began, and total infections in the US rose by at least 68,800 to over 4 million.
.
.
4…………>   A Week In US Air Force: Photo Gallery
.
Tech. Sgt. Joshua Nordeen, Pennsylvania Air National Guard, de-ices an aircraft early in the morning as the sun rises in Pittsburgh, Dec. 12, 2019. (U.S. Air National Guard photo by Staff Sgt. Bryan Hoover)
.
https://www.af.mil/News/Article-Display/Article/2045406/af-week-in-photos/
.
.
5…………> Three Federal Agents Could Be 'Permanently Blinded' By Laser Attacks From Portland Protestors
.
Demonstrations outside the courthouse in Portland have grown increasingly violent as the Trump administration sent in federal officers to crack down on the continuous nightly protests in the city.
Three federal agents who were deployed to Portland, Oregon amid ongoing protests were "left permanently blinded" by the rioters using lasers "pointed directly into their eyes" in clashes they were involved in, another's hand was impaled by planted nails, and yet another federal agent was shot with a pellet gun, leaving a wound deep to the bone, with the Trump administration's press secretary saying the government "will not stand by and allow anarchy in our streets".
The agents were injured during a confrontation as a 1,000 person crowd of protesters came up to a federal courthouse, when 'peaceful' Antifa/BLM punks also threw fireworks at the federal courthouse, and there were threats to cut the building's water supply, according to the White House.
.
https://sputniknews.com/us/202007241079978431-three-federal-agents-could-be-permanently-blinded-by-laser-attacks-from-portland-protestors/
.
 6…………> A Message Of Peace
.
Leave the madness behind and listen to the music of eternal peace and hope, Christus Vincit circa 1982.
.
.
Please visit https://bibi1581stem.blogspot.com/ to read Bibi1581 historic blogs