Disclosure: European Union laws require that visitors from its domain must be given information about cookies used and data collected on our blog. In many cases, these laws also require that they need to consent to the use of the cookies.Bibi1581.com does not collect data on our visitors using cookies, and it is not responsible if third parties have placed them in our content without permission. Please control cookies using your browser settings.
Bibi1581.com
THE UNITED STATES LOVES ITALY!

Tomorrow I have called for a National Day of Prayer. I will be tuning in to Pastor
at the
Church in Gainesville, Georgia at 11:00 AM EDT. God Bless the USA! http://freechapel.org/live
This Sunday, we will not be meeting at our physical locations, but we WILL have church together online! Join us at 9 and 11AM for a special online experience with worship and I'll be sharing a message live. Learn more at

freechapel.org/live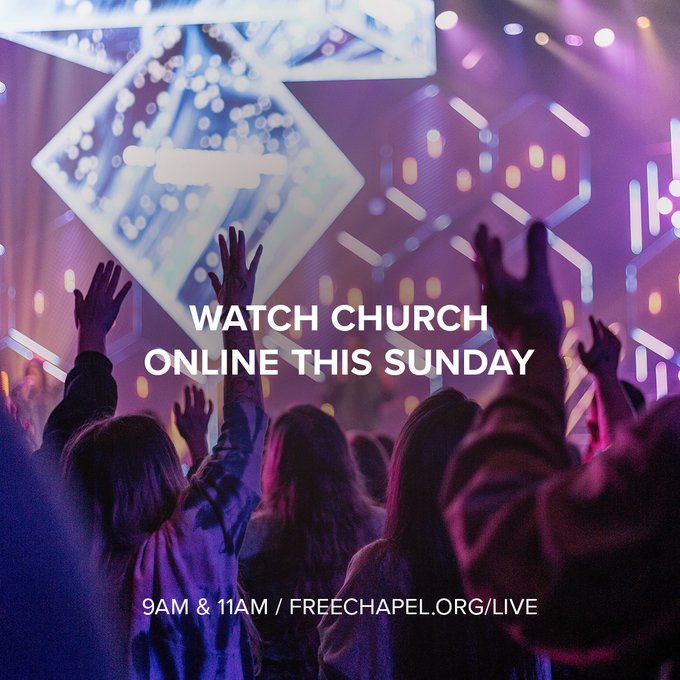 The
has published guidelines on http://CoronaVirus.gov to enable every American to respond to this epidemic and to protect themselves, their families and their communities.
Coronavirus Disease 2019 (COVID-19)
Coronavirus disease 2019 (COVID-19) is a virus (more specifically, a coronavirus) identified as the cause of an outbreak of respiratory illness first detected in Wuhan, China.

Just had a nice conversation with Prime Minister
of Canada. Great to hear that his wonderful wife Sophie is doing very well. The United States and Canada will continue to coordinate closely together on COVID-19.
https://twitter.com/realDonaldTrump?ref_src=twsrc%5Eappleosx%7Ctwcamp%5Esafari%7Ctwgr%5Eprofile
2………….> Corona-Virus Update: Trouble All Around The Globe
Australia  corona-virus have exceeded 200th case of, while the computer giant Apple announced it would be closing its retail stores worldwide, and New Zealand Prime Minister Jacinda Ardern declared self-isolation for everyone entering the country, while offices of Aussie Intelligence chief Peter Dutton, the man who recently personally met with President Trump, just to announce day or two later that he had tests positive for the virus, were scrubbed clean and disinfected.
Elsewhere cancellations abound, starting with the Christchurch memorial service, followed by Super Rugby, US Masters, Premier League postponed, President Donald Trump declaring national emergency, and Canada shut down Parliament as PM in quarantine, after PM wife tested positive for the corona-virus.
3…………> Trump On Refinancing US National Debt: Assails Fed Chairman
The corona-virus did not prevent President Trump from repeatedly assailing his favorite punching bag, aka  the US Federal Reserve, for not cutting interest rates, saying that the high rates were damaging the American economy more than the discrepancies in trade with China.
"What I would like to do is, frankly, refinance our debt. We could refinance our debt very easily at a much lower rate. We have some tremendous opportunities right now", he said.
He also lashed out at the Fed as a whole, claiming that they "are not doing what they should be doing" – namely lowering the interest rates. Trump stated that the US should not have interest rates higher than its "competitor-nations", bringing up Germany's negative rate as an example.
The US president shared some updates on Washington's strategy to combat the COVID-19 outbreak during the presser, saying that the UK and Ireland, which were previously exempt from the travel ban, would now be included in it. Vice President Mike Pence clarified that the measure will come into effect on Monday.
POTUS also expressed his support for the voluntary actions of the American private sector to prevent the corona-virus from spreading, such as closing retail shops, which Apple did on 14 March.
President Trump finally acknowledged that he had finally taken a test, and said that the results will become available in a day or two, but noted that he had a normal temperature when it was checked upon his arrival at the presser – a procedure that all journalists had to go through too.
4…………..> Sepsis: The Deadly Companion Of Corona-Virus
Sepsis is a life-threatening organ dysfunction caused by the body's immune system overreacting in response to an infection, whose toxic response can lead to tissue damage, multiple organ failure and death, hence a study of the frequency of sepsis,  and related deaths published in the Lancet in mid-January 2020, indicates that quarter of all deaths worldwide are attributable to sepsis every year.
In 2017 there were 48.9 million sepsis cases and 11 million sepsis deaths worldwide, and  75,000 sepsis deaths were documented in the Islamic Merkeldom of Germany alone — more deaths than from colon, breast, lung and prostate cancer combined, with  15% of patients who died in hospital in Germany in 2015 died of sepsis.
Viruses, bacteria, fungi or parasites — sepsis can be triggered by a variety of pathogens, with the causes of sepsis are usually pneumonia, wound infections, urinary tract infections or infections in the abdominal cavity.
5………….>  A Bi-Partisan U.S. House Passes Corona-Virus Rescue Package
.
The U.S. House of Representatives, led by Nancy,  "Anyone caught urinating in front of my mansion will be deported to Arizona" Pelosi passed a corona-virus rescue package in response to the virus that has the nation in a panic, including 1 billion in food aid, increases free testing, extending welcome benefits to Americans who are out sick from work, an early attempt to cushion- off the disastrous impact the illness could have on the economy, following the Dow Jones Industrial Average crashing from all-time highs of 29,000 just three weeks ago to  low of 21,200 at one point, ending the week's trading at 23,185, the biggest drop in 40 years.
The bill was backed by President Trump, who expressed his approval in a tweet, and pushed through the House by Speaker Nancy Pelosi, in a rare show of bipartisan cooperation:
"Good teamwork between Republicans & Democrats as the House passes the big Corona-Virus Relief Bill. People really pulled together. Nice to see!" Trump tweeted Saturday morning.
As many Americans staying home and spending less money on restaurants, events and travel, the economy could tank due to lack of demand, forcing some  economists to predict a recession:
"U.S. economic activity is bound to decline significantly as travel is restricted, events are canceled, and workers are told to work from home," Desmond Lachman, a resident fellow at the American Enterprise Institute," told Xinhua.
"No amount of government stimulus will prevent those factors from dragging down the U.S. economy," Lachman said.
.
Please visit https://bibi1581stem.blogspot.com/ to read Bibi1581 historic blogs