Disclosure: European Union laws require that visitors from its domain must be given information about cookies used and data collected on our blog. In many cases, these laws also require that they need to consent to the use of the cookies. Bibi1581.com does not collect data on our visitors using cookies, and it is not responsible if third parties have placed them in our content without permission. Please control cookies using your browser settings.
Bibi1581.com
.
.
George Sorbane Quotes: " The truth is like a septic tank and the smell will eventually get out no matter how hard we tighten down the hatch", The Endless Beginning
.
George Sorbane kindle books https://www.amazon.in/Kindle-Store-George-Sorbane/s?rh=n%3A1571277031%2Cp_27%3AGeorge+Sorbane
.
1…………> Today's White House Tweets
.
Donald J. Trump @realDonaldTrump
.

Last night's primaries were an emphatic reminder of the enthusiasm for
's agenda that is sweeping the nation. President Trump added to his undefeated 73-0 record of candidate endorsements in congressional primary and special elections this cycle.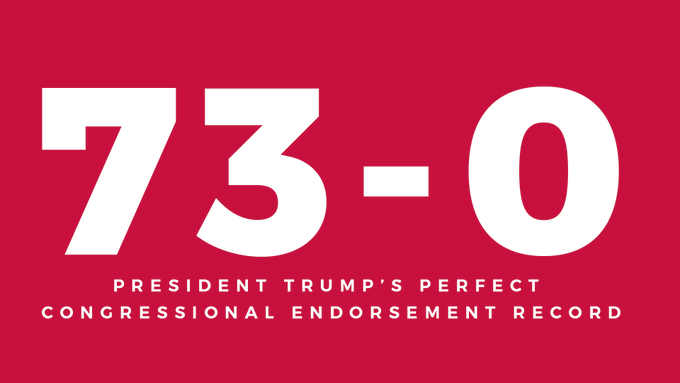 Incredible!
just took Congressional Hearing off the air just prior to important witness statements. More like CNN!!! Fox is lost!!!

Great statement to Congress by
concerning Defunding (not!) our great Police. This Radical Left agenda is not going to happen. Sleepy Joe Biden will be (already is) pulled all the way Left. Many, like Minneapolis, want to close their Police Departments. Crazy!

"For the first time in history, Police Organizations & National Security Organizations were used to SPY on a Campaign, & there was no basis for it. The media largely drove that, & claims were made that could have affected the election of the President." A.G. Bill Barr
https://twitter.com/realDonaldTrump?ref_src=twsrc%5Eappleosx%7Ctwcamp%5Esafari%7Ctwgr%5Eprofile
.
2…………> Los Angeles-area Child Porn Pervert: In Cold Federal Prison 
.
A San Bernardino man, identified as Theron Charles Barron, 28, who was on federal supervised release when he was found with hundreds of videos and still images depicting child pornography has been sentenced to 10 years in federal prison by U.S. District Judge Jesus G. Bernal – the same judge who sentenced him in his first child pornography case, when in October and November 2018, Barron possessed a total of 319 videos and 47 images of child pornography, with one of the videos depicted a toddler being victimized by an adult male.
During a traffic stop in October 2018, deputies of the San Bernardino County Sheriff's Department seized from Barron a smartphone and a digital storage device that contained child pornography. The next month, during a search of Barron's residence, authorities recovered another storage device that contained additional videos and images depicting child pornography.
.
https://www.ice.gov/news/releases/los-angeles-area-man-sentenced-10-years-federal-prison-third-conviction-possessing
.
3…………> A Mama-Lie Harvard University Professor Indicted: Working Secretly With Wuhan University 
.
The former Chair of Harvard University's Chemistry and Chemical Biology Department Dr. Charles Lieber, 61, was indicted by a federal grand jury on two counts of making false statements and will be arraigned in federal court in Boston at a later date. Lieber was arrested on Jan. 28, 2020, and charged by criminal complaint.
 Dr. Lieber has served as the Principal Investigator of the Lieber Research Group at Harvard University, specializing in the area of nanoscience. Lieber's research at the Lieber Research Group has been funded by more than $15 million in research grants from the National Institutes of Health (NIH) and Department of Defense (DOD). Among other things, these grants required the disclosure of all sources of research support, potential financial conflicts of interest and all foreign collaboration.
Unbeknownst to Harvard University, beginning in 2011, Lieber became a "Strategic Scientist" at Wuhan University of Technology (WUT) in China. He later became contractual participant in China's Thousand Talents Plan from at least 2012 through 2015. China's Thousand Talents Plan is one of the most prominent Chinese talent recruitment plans designed to attract, recruit, and cultivate high-level scientific talent in furtherance of China's scientific development, economic prosperity and national security. According to court documents, these talent recruitment plans seek to lure Chinese overseas talent and foreign experts to bring their knowledge and experience to China, and they often reward individuals for stealing proprietary information. Under the terms of Lieber's three-year Thousand Talents contract, WUT allegedly paid Lieber a salary of up to $50,000 USD per month, living expenses of up to 1 million Chinese Yuan (approximately $158,000 USD at the time) and awarded him more than $1.5 million to establish a research lab at WUT. In return, Lieber was obligated to work for WUT "not less than nine months a year" by "declaring international cooperation projects, cultivating young teachers and Ph.D. students, organizing international conference[s], applying for patents and publishing articles in the name of [WUT]."
.
https://www.justice.gov/opa/pr/harvard-university-professor-indicted-false-statement-charges
.
4…………>  Fed Warns Pandemic: "Considerable Risks" Ahead
.
US central bank will continue shoring up the economy, but warned of "considerable risks" posed by coronavirus, despite slashing interest rates toward zero at the onset of the pandemic, and pledging to maintain low rates until the economy is back on track, all the way until the end of 2022.
The Fed's aggressive response to the health and economic crisis was apparent after injecting trillions of dollars into the financial system, buying up US Treasuries and other assets to encourage banks to keep lending, and prevent a market collapse.
It has also stepped in with new programs to lend to small and medium-sized firms and buy corporate and municipal debt.
The Fed on Wednesday said financial conditions had improved but that it would continue asset purchases at the current levels.
.
https://www.bbc.com/news/business-53001248
.
5…………> German Flying Taxi Startup: Backed By Tesla Investor
.
The Islamic Merkeldom of Germany flying taxi startup Lilium is the billion-dollar "unicorn," after earning $35 million in funding from tech investor Baillie Gifford, one of the UK's largest private fund managers, with stakes in Amazon, Tesla, Airbnb, Spotify and SpaceX, raising the Munich-based startup value at $375 million to date.
The Lilium Jet, as the aircraft is called, is a five-seater passenger jet that can take off and land vertically, powered by 36 all-electric jet engines mounted on its flaps. The company says even if one engine fails the others would continue to function, making the aircraft safer.
The jet can travel up to 186 miles per hour on just one charge, which means one can fly from Manhattan in New York to JFK Airport — a distance of 22 kilometers — in just 6 minutes or from London to Liverpool in a single journey. The taxi would be flown by a pilot, but the company plans to make it autonomous in the future.
.
Please visit https://bibi1581stem.blogspot.com/ to read Bibi1581 historic blogs