Disclosure: European Union laws require that visitors from its domain must be given information about cookies used and data collected on our blog. In many cases, these laws also require that they need to consent to the use of the cookies.
Bibi1581.com does not collect data on our visitors using cookies, and it is not responsible if third parties have placed them in our content without permission. Please control cookies using your browser settings.
Bibi1581.com
1…………> Today's White House Tweets: President Trump
Verified account 8h8 hours ago
Now is the time to put safety first above everything else. Evacuate to a shelter if you need to, take your pets with you. Your life is the most important thing to save. Call us at 1-866-246-0133 or visit http://scemd.org  for the latest. #Flooding #Florence #SCTweets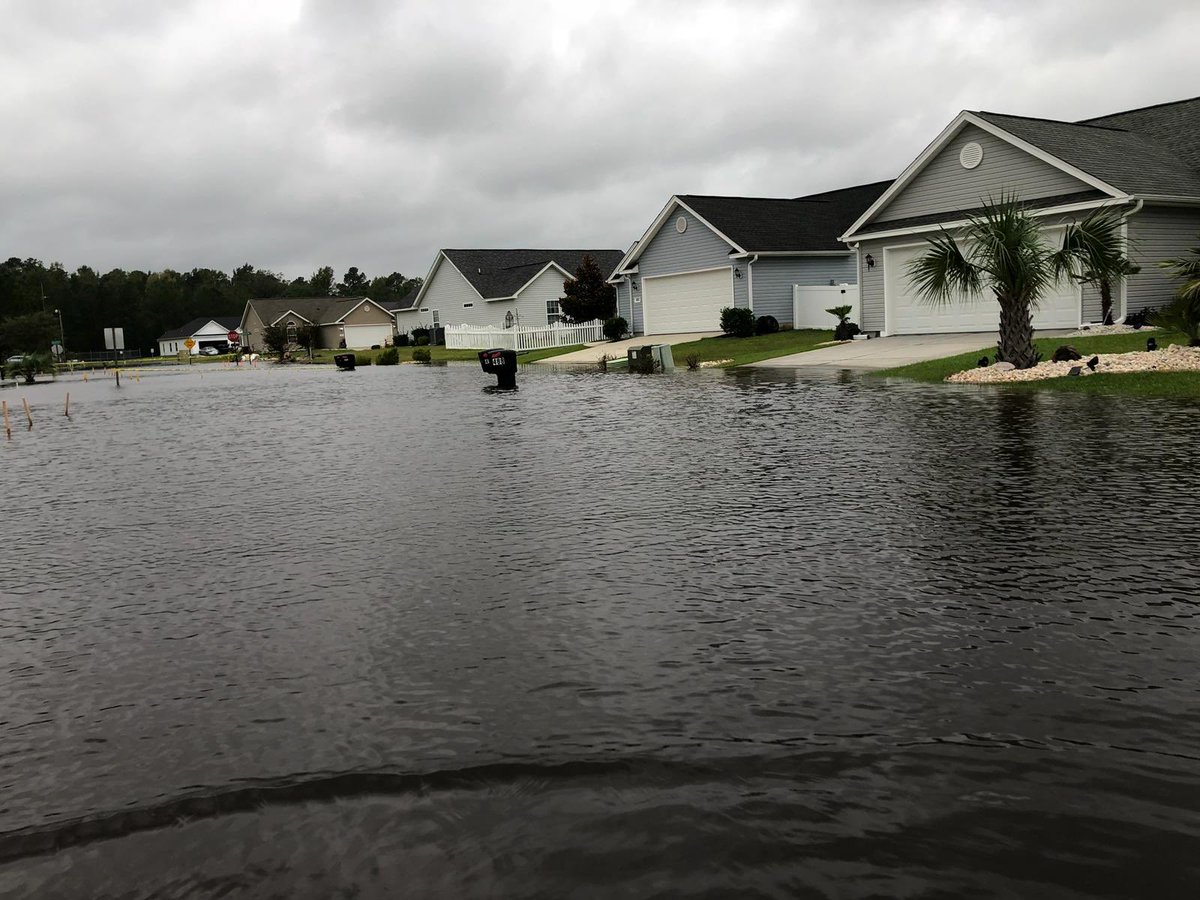 2…………> "Get Rid Of Rosenstein": House Leaders
Two US House of Representatives members, Mark Meadows (R-NC) and Jim Jordan (R-OH), announced they had filed a resolution to impeach Deputy Attorney General Rod Rosenstein, who is overseeing Special Counsel Robert Mueller's probe into alleged Russian meddling in the US election system. Meadows announced the resolution filing via Twitter, saying "we have had enough."
​The resolution has nine co-sponsors since this is not a privileged resolution that doesn't have to be acted on quickly, fully supported by President Trump who has made his resentment toward Rosenstein an open secret. Not surprisingly, both Meadows and Jordan are "shadow banned" on Twitter, a practice used by "Deep State," Silicon Valley "Obama Lapdogs" Barron's that have made searching for individual accounts on the social media site via the drop-down menu virtually impossible.
Social Media watchdog Vice News published an expose of shadow-banning in practice recently. In the press release distributed Wednesday night, the lawmakers said:
"The impeachment articles come as evidence continues to mount regarding the Department of Justice's questionable decision-making during the 2016 campaign and conduct surrounding the transition to President Trump's administration in 2017. The impeachment articles are the result of nearly nine months of unsuccessful Congressional attempts to force the Department of Justice (DOJ) to comply with oversight requests. The failures cited within the articles include intentionally withholding embarrassing documents and information, knowingly hiding material investigative information from Congress, various abuses of the FISA process, and failure to comply with Congressional subpoenas, among others." ​
https://sputniknews.com/us/201807261066690853-US-Lawmakers-File-Impeachment-Mueller-Probe/
3…………> "A Guillotine Day": Rosenstein
Deputy Attorney General Rod Rosenstein is heading to the White House amid rumors he is expecting to be fired, after reports surfaced that America's second most senior law official talked last year about ousting Mr. Trump using the 25th amendment by secretly recording him.
https://www.bbc.com/news/world-us-canada-45632210
4…………> You Quit, Or I'll Fire You: Trump
Rod Rosenstein, US deputy attorney general, a man who is probably the most hated high-level official in President Trump's administration, is about to leave his job, with sources suggesting that he expects to be fired, or else he will offer to quit.
Mr. Rosenstein oversaw Robert Mueller's inquiry into alleged collusion between Mr. Trump's team and Russia and denied a press report that he had conspired to remove Donald Trump from office
https://www.bbc.com/news/live/world-us-canada-45629491
5…………> With Kavanaugh "All The Way": Trump
President Donald Trump says sexual misconduct claims against his Supreme Court nominee are "totally political," as a second woman came forward. Speaking at the United Nations in New York on Monday, Mr. Trump said Brett Kavanaugh is "outstanding," adding: "I am with him all the way." The latest allegation is that the nominee once exposed himself to a Yale University classmate at a party. The judge has denied both claims, labeling the latest "a smear." #WhyIDidntReport supports Professor Ford The truth about false assault accusations Could Kavanaugh confirmation be derailed? Mr. Trump said Judge Kavanaugh's accusers had come "out of the woodwork" to make "highly unsubstantiated" allegations. "There's a chance this could be one of the single most unfair, unjust things to happen to a candidate for anything," he said.
https://www.bbc.com/news/world-us-canada-45629767
Please visit https://bibi1581stem.blogspot.com/ to read Bibi1581 historic blogs