Disclosure: European Union laws require that visitors from its domain must be given information about cookies used and data collected on our blog. In many cases, these laws also require that they need to consent to the use of the cookies. Bibi1581.com does not collect data on our visitors using cookies, and it is not responsible if third parties have placed them in our content without permission. Please control cookies using your browser settings.
Bibi1581.com
.
.
George Sorbane Quotes: "Hey Americans, he screamed furiously at the drones, Brothers of the wolf, sisters of the wind, children of the Sun! Send the Choctaw warrior a quick and merciful death, instead of abandoning us into slavery or shameful capture", Ziban Must Die.
George Sorbane kindle books  https://www.amazon.in/Kindle-Store-George-Sorbane/s?rh=n%3A1571277031%2Cp_27%3AGeorge+Sorbane
.
1…………> Today's White House Tweets
.
Donald J. Trump @realDonaldTrump
.

LIVE: POTUS delivers remarks on National Day of Prayer

LIVE: POTUS delivers remarks on National Day of Prayer


On this second anniversary of my
#BeBest
initiative I am reminded that now, more than ever, we must continue to work together & champion the issues that face our children in order to strengthen, protect & provide them with a safe & more secure future.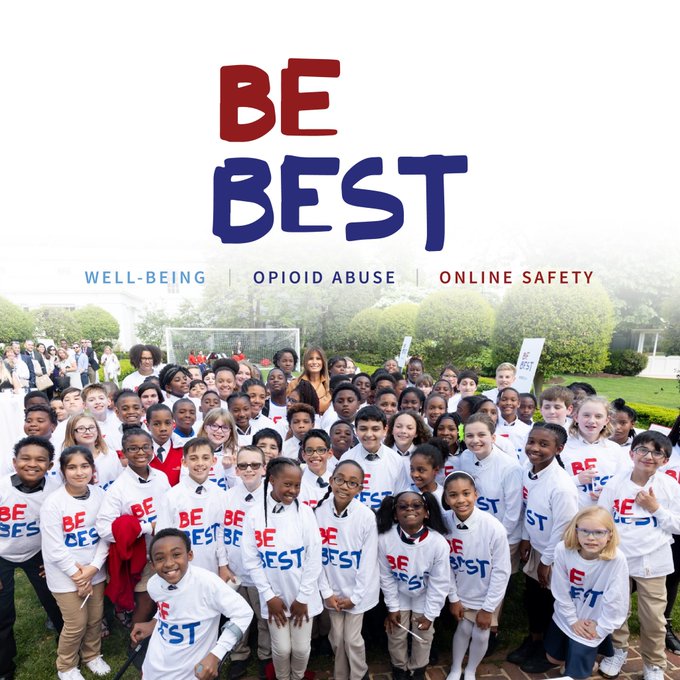 https://twitter.com/realDonaldTrump?ref_src=twsrc%5Eappleosx%7Ctwcamp%5Esafari%7Ctwgr%5Eprofile
.
2…………> COVID-19: How long it takes to recover
.
Medical professionals  at the Center for Preoperative Care, based at the Royal College of Anesthetists, suggest that stopping smoking, drinking less alcohol, exercising more, and maintaining a healthy weight can make a difference, as now over a million people have recovered from virus infection globally, but the time it takes to recover can vary.
Most people will only develop mild symptoms, which usually take a week to recover from, maybe longer, and extreme cases, it could be more than a year.(BBC)
.
https://www.bbc.com/news/health-52508831
.
3…………>  Bad Dollar Bears: Bonds Vectoring At China's Yuan
.
As the US Federal Reserve unleashed a deluge of paper money to fund the 1929-like 30% unemployment surge, and cover politicians asses facing furious citizens who they have been deceiving  for years, many investors are shifting into yuan-denominated government debt at a record rate as they seek a safe haven amid the COVID-19 pandemic. The shift bears signs of longer-term re-calibration of global finance in the flight from the US dollar, as the Financial Times claimed China's $13 trillion onshore bond market had become "an unlikely sanctuary," with 822 non-Chinese investors held 2.26 trillion yuan ($319 billion, €280 billion) in Chinese central government debt, down from the record 2.28 trillion yuan at the end of February, but up an incredible 28% in the first quarter year-on-year.
But monetary policymakers "charlatans" pushed interest rates to new lows, with negative rates in Japan and parts of Europe, sending bond yields down, a fresh round of robbing the fixed rate investors; i.e. the seniors, aka "deplorable Trump supporters", the very same people who sent Trump to the White House, and should the bank robbery continue, will throw him out of office come November.
Investors are also turning positive on China's economy, as the government is expected to undertake additional fiscal stimulus to boost the economy, which could fare better than other major economies around the world this year.
.
4…………> COVID-19 Crisis Worse Than Pearl Harbor or 9/11: Trump
.
The US president announced that new members of his virus task force would focus now shifts to medical treatments, and to relaxing the restrictions imposed on business/social life amid the ongoing pandemic, alleging the COVID-19 global pandemic impact on the United States eclipses certain other infamous events in the country's history, such as 9/11 and the surprise attack on Pearl Harbor by the Japanese military in 1941.
"This is worse than Pearl Harbor. This is worse than the World Trade Center. And it should have never happened," Mr. Trump said.
President Trump said he did not wear a mask during a tour on Tuesday of a Honeywell International Inc. factory in Arizona after consulting the company's chief executive, ignoring the fact
that the total number of people in the United States infected with COVID-19 has now surpassed the 1.2 million mark, with the disease claiming over 70,000 lives.
https://sputniknews.com/us/202005061079220099-trump-coronavirus-crisis-is-worse-than-pearl-harbor-or-911/
5…………> US-China Trade Deal Future Cloudy: Beijing's Hollow Promises Under Microscope?
.
President Trump threatened to terminate the trade deal with China if an additional $200 billion worth of US-made goods and services purchase over the next two years do not materialize, including $40 billion agricultural goods:
"We're going to have to see what's going on because of what happened," Trump said at a virtual town hall hosted from Washington, DC's Lincoln Memorial on Sunday. He noted China promised they were "going to buy $250 billion worth of our product:
"Two hundred and fifty billion. They didn't buy two cents. They didn't want to buy from us. They took advantage of our country. Now they have to buy, and if they don't buy, we'll terminate the deal. Very simple."
.
https://sputniknews.com/world/202005061079221578-trump-china-may-or-may-not-keep-trade-deal-with-us/
.
Please visit https://bibi1581stem.blogspot.com/ to read Bibi1581 historic blogs