Disclosure: European Union laws require that visitors from its domain must be given information about cookies used and data collected on our blog. In many cases, these laws also require that they need to consent to the use of the cookies.
Bibi1581.com does not collect data on our visitors using cookies, and it is not responsible if third parties have placed them in our content without permission. Please control cookies using your browser settings.
Bibi1581.com
1…………> Today's White House Tweets: President Trump
https://mobile.twitter.com/realDonaldTrump/media?ref_src=twsrc%5Egoogle%7Ctwcamp%5Eserp%7Ctwgr%5
Donald J. Trump

Retweeted

Thank you Kenya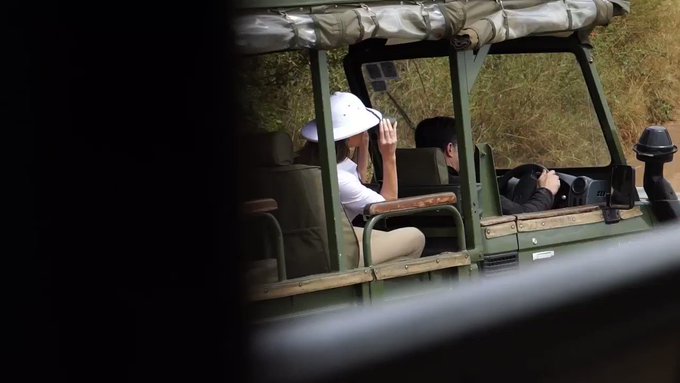 @SecPompeo 

had a good meeting with Chairman Kim today in Pyongyang. Progress made on Singapore Summit Agreements! I look forward to seeing Chairman Kim again, in the near future.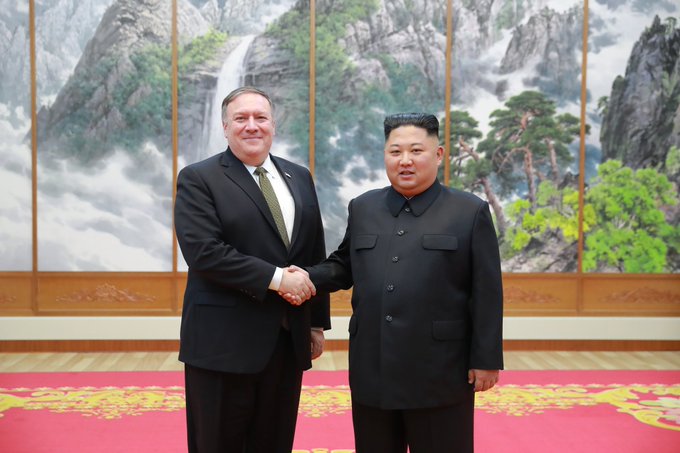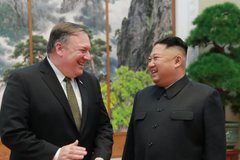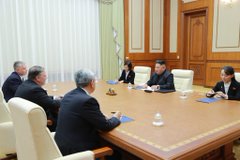 2…………> Sharia Justice: Jamal Khashoggi
Fears are growing over the missing writer Jamal Khashoggi, after Turkish officials said they believed he had met a grisly death and dismemberment.
Mr. Khashoggi, a Saudi national, was last seen visiting the Saudi consulate in Istanbul on Tuesday, and a Turkish official told the BBC that initial investigations indicated he was murdered there.
Saudi Arabia has denied the accusations, saying it is "working to search for him", and Jamal Khashoggi went to the consulate on Tuesday to obtain a document certifying he had divorced his ex-wife, so that he could marry his Turkish fiancée, Hatice Cengiz.
Ms. Cengiz said she waited outside for 11 hours, but he did not come out.
http://mobile.abc.net.au/news/2018-10-08/saudi-journalist-may-have-been-dismembered-friend-says/10349786
3…………> Bulgarian Journalist: Raped and Murdered
A television journalist identified as Viktoria Marinova was brutally murdered in Bulgaria's northern town of Ruse, after she recently reported on alleged fraud with EU funds linked to big businessmen and politicians.
Bulgarian authorities, however, have said the crime did not immediately appear linked to her work.
 The investigative journalist who reported on an investigation into alleged corruption involving European Union funds, died of blows on her head and suffocation, regional prosecutor George Georgev said.
The thirty-year-old's body was found in a park on Saturday, Georgiev said.
"Her mobile phone, car keys, glasses and part of her clothes were missing," Georgiev said.
4…………> A Battle Before The War: Kavanaugh
Angry protesters gathered outside the U.S. Supreme Court following a U.S. Senate vote to confirm the Supreme Court nomination of Brett Kavanaugh in Washington D.C.. after a fierce partisan fight over sexual misconduct allegations against the nominee. 
5…………> Dow 27,000: Is It The Top?
Following the latest uptick in interest rates by Obama appointee Jay "Janet Jr." Powell, U.S. stocks retreated in the week ending Oct. 5, with all three major indices reported negative results, the Dow, the S&P 500 and the Nasdaq decreasing 0.04 percent, 0.97 percent and 3.20 percent, respectively.
With the Vix index in oversold teritorry, the market experienced great volatility at its lows of the day, the Dow fell as much as 325.67 points. The S&P 500 broke below its 50-day moving average for the first time since July 5 before snapping back above the closely watched technical level. The Nasdaq closed as much as 1.2 percent lower.
The market has met resistance at 27,000 level of the DJI, and repeated support near 23,500. Another few tick of rates upward may lead to a broad selloff and test of the 18500 level, right before the most important election in decades.
The "Deep State" may have lost the Kavanaugh battle, but still has its most potent weapon against Trump: The invisible, real, unelected, answerable to no one true government of US aka Federal Reserve. Read "The Endless Beginning" by George Sorbane for more insides on the subject.
Please visit https://bibi1581stem.blogspot.com/ to read Bibi1581 historic blogs