Disclosure: European Union laws require that visitors from its domain must be given information about cookies used and data collected on our blog. In many cases, these laws also require that they need to consent to the use of the cookies.Bibi1581.com does not collect data on our visitors using cookies, and it is not responsible if third parties have placed them in our content without permission. Please control cookies using your browser settings.
Bibi1581.com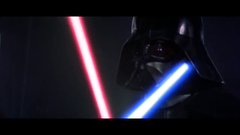 See you soon, Donald.

twitter.com/realDonaldTrum

The Department of Education is NOT closing hundreds of schools in rural areas of our Country. This is just more Fake News. We are investing greatly in our schools, and always will!

With approximately 100,000 CoronaVirus cases worldwide, and 3,280 deaths, the United States, because of quick action on closing our borders, has, as of now, only 129 cases (40 Americans brought in) and 11 deaths. We are working very hard to keep these numbers as low as possible!

"Joe Biden represents the past. President Trump represents the future."
https://twitter.com/realDonaldTrump?ref_src=twsrc%5Eappleosx%7Ctwcamp%5Esafari%7Ctwgr%5Eprofile
2…………> Illegals Attack CBP Officer: Forcible Assault
Two men from Irving, Texas, identified as Juan Alfredo Crisencio Martinez, 20, and Jaythan Trevonne Phillips, 20, were charged for their role in forcibly assaulting a federal officer on February 20 at  the Juarez-Lincoln International Bridge in Laredo, when  a CBP officer began to conduct an immigration inspection and asked them to exit the vehicle, but  they refused.
The charges allege authorities swarmed the lane to apprehend the occupants,  at that time, Martinez allegedly reached for the officer's belt from inside the vehicle. He also opened the driver's side door in order to prevent a responding officer from assisting, according to the allegations, and law enforcement allegedly had to physically carry Phillips to the secondary inspection area.
Martinez continued to resist, according to the allegations. Law enforcement allegedly had to deploy a Taser in order to subdue him.
The charges allege the incident significantly impacted the port's daily operation, because officers from passenger booths, secondary inspection and bus operations had to assist. Most of the travel lanes were closed until they could resolve the incident, according to the allegations. The bus traffic was allegedly backed up into the Mexico side of the bridge which caused stalls and ultimately delayed dozens of passengers.
https://www.ice.gov/news/releases/2-texas-men-facing-federal-charges-after-violently-attacking-federal-officer
3…………> Investment Co. "Fat Cats" Get A Prison-Like Haircut: Bribery, Corruption & Lies
A federal jury sitting in Charlotte, North Carolina, has convicted the founder and chairman of a multinational investment company and a company consultant of public corruption and bribery charges, for orchestrating a bribery scheme involving independent expenditure accounts and improper campaign contributions.
Greg E. Lindberg, 49, of Durham, North Carolina, the founder and chairman of Eli Global LLC (Eli Global) and the owner of Global Bankers Insurance Group (GBIG), and Lindberg's consultant, John D. Gray, 69, of Chapel Hill, North Carolina, were convicted of conspiracy to commit honest services wire fraud and bribery concerning programs receiving federal funds after an approximately three-week trial before U.S. District Judge Max O. Cogburn Jr.  A third co-defendant, Eli Global executive John V. Palermo, 64, of Pittsboro, North Carolina, was acquitted by the jury.  A fourth co-defendant, Robert Cannon Hayes, 74, of Concord, North Carolina, previously pleaded guilty to making false statements to the FBI.
"Greg Lindberg and John Gray undermined public confidence in our government by promising millions of dollars in campaign contributions in exchange for government decisions to benefit Lindberg's business interests," said Assistant Attorney General Brian A. Benczkowski of the Justice Department's Criminal Division.  "The department is grateful for the assistance of the law-abiding public officials who reported the attempted bribes in this case, which allowed us to use all the tools at our disposal to investigate and root out this pernicious and greedy effort to corrupt North Carolina state government."
"The defendants devised an elaborate plan to make a hefty campaign contribution to an elected official to secure favorable action.  This was not a lapse in judgment.  It was a deliberate bribery attempt and a clear violation of federal law," said U.S. Attorney Andrew Murray for the Western District of North Carolina.  "Public corruption is a threat to our way of life and if left unchecked it can tear apart the very fabric of our country. My office will continue to diligently ferret out public corruption schemes to protect the public and hold bad actors like these unscrupulous defendants accountable."
"Greg Lindberg and John Gray plowed across the line from legal political donations to felonious bribery," said Special Agent in Charge John Strong of the FBI's Charlotte Field Office.  "These men thought they could buy changes to North Carolina Department of Insurance personnel, policies, and procedures to benefit Lindberg's businesses.  The FBI will work tirelessly to root out any and all forms of public corruption."
https://www.justice.gov/opa/pr/federal-jury-convicts-founder-and-chairman-multinational-investment-company-and-company
4…………..> The Battle Of The Farts: Biden vs Sanders
To repeat a quote from a recent blog, Bibi1581.com has postulated long ago the three distinct stages of senility due to old age:
1. A man goes to the restroom, does the job, and then leaves, forgetting to flush the water.
2. A Senior goes to the bathroom, flushes the water and leaves, forgetting why he went there in first place.
3. And finally someone goes to the restroom, does the job, flushes the water and then leaves, forgetting to pull his/or her pants down.
The American people are facing two distinctive, and most unfavorable decisions in their Democratic Party choice for replacement of President Trump:
The age issue: Both candidates are about 78 years old, meaning by the end of their first term, whey will be about 82 years old, at the age where postulate three above clearly shows them to be probably unable to handle the office properly.

The baggage issue: "Uncle" Joe, ""Sleeping in a wrong century" Biden has shown repeatedly memory problems, like unable to recall in what year the assassination of Dr.MLK happened, or getting confused in what state of the union he is currently in: i.e. stage 2 of the postulate above. In addition, as a VP of our beloved 1st Muslim President, Grand Ayatollah Barack, "We must spread freedom around the world by reading our citizens email" Obama, "May Allah Shadow fall upon him", he presided over the greatest bank robbery in the history of this country, raising the National debt by $10.1 trillion dollars(with twelve zeros), and in addition, giving away 1/3 of the sovereign account of US to the  terrorist country of Iran, not forgetting to mention opening borders to NARCO state of Mexico drug cartels, leading to tens of thousands of opioid deaths.

Bernie "Spendie" Sanders is very easy to quantify as a complete loser: he is a communist, and a admirer of bloody Cuban dictator Fidel Castro, who wants to spend $30 trillions of dollars that he has to print or tax, and try to figure out who will be taxed: it is you, the taxpayers.
So dear friends, on the next election please choose wisely.
https://www.abc.net.au/news/2020-03-05/joe-biden-super-tuesday-win-can-bernie-sanders-continue/12023964
5……………> No More Gravy For Illegals Criminal Cuddlers: Trump Appellate Court Victory
BIG WIN for
, allowing him to withhold money from sanctuary cities breaking federal law. While these dangerous cities promote illegal immigration,
is keeping America safe by implementing strong immigration & public safety policies.
Court hands Trump win in sanctuary city fight, says administration can deny grant money
A federal appeals court on Wednesday handed a major win to the Trump administration in its fight against "sanctuary" jurisdictions, ruling that it can deny grant money to states that refuse to…
Court says Trump allowed to withhold money from sanctuary cities and states https://americanmilitarynews.com/2020/02/court-says-trump-allowed-to-withhold-money-from-sanctuary-cities-and-states/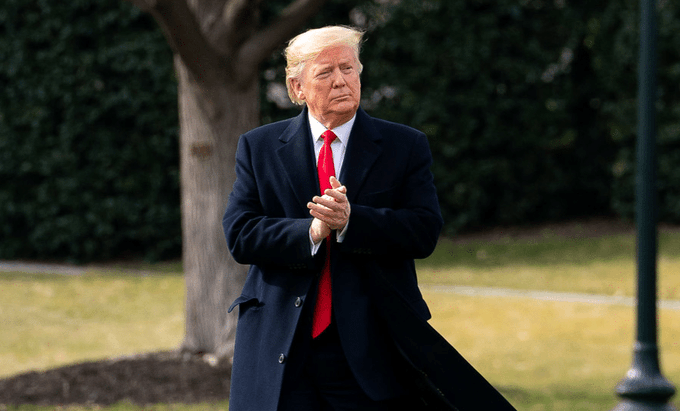 Please visit https://bibi1581stem.blogspot.com/ to read Bibi1581 historic blog