Disclosure: European Union laws require that visitors from its domain must be given information about cookies used and data collected on our blog. In many cases, these laws also require that they need to consent to the use of the cookies. Bibi1581.com does not collect data on our visitors using cookies, and it is not responsible if third parties have placed them in our content without permission. Please control cookies using your browser settings.
Bibi1581.com
.
.
George Sorbane Quotes: The Manitou of America will creep in you, rejoice you when she shines above, and offend and sadden you when she is put down, The Endless Beginning
.
George Sorbane kindle books https://www.amazon.in/Kindle-Store-George-Sorbane/s?rh=n%3A1571277031%2Cp_27%3AGeorge+Sorbane
.
1…………> Today's White House Tweets
.
Donald J. Trump @realDonaldTrump
.

The student-athletes have been working too hard for their season to be cancelled.
#WeWantToPlay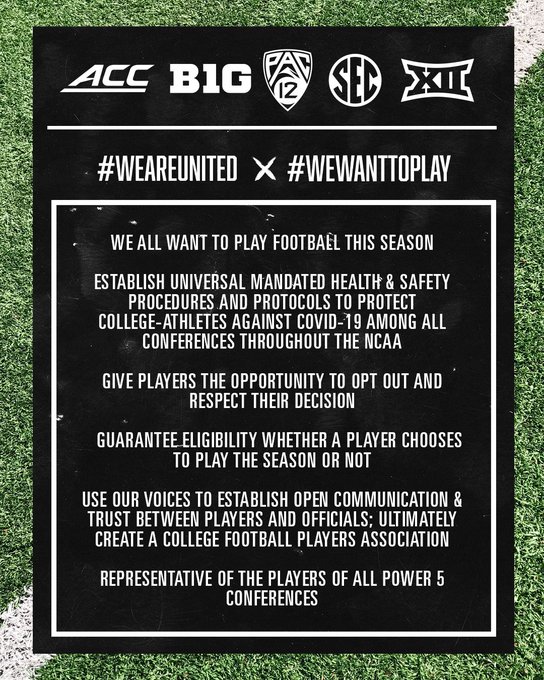 We have narrowed the Presidential Nomination Acceptance Speech, to be delivered on the final night of the Convention (Thursday), to two locations – The Great Battlefield of Gettysburg, Pennsylvania, and the White House, Washington, D.C. We will announce the decision soon!
https://twitter.com/realDonaldTrump?ref_src=twsrc%5Eappleosx%7Ctwcamp%5Esafari%7Ctwgr%5Eprofile
.
2………….> Illegal Immigrant Fugitives Busted In Alabama: ICE
.
"People in these communities can rest easier knowing that these two violent criminals are not roaming the streets in search of their next victims," said Acting HSI Special Agent in Charge Robert Hammer, who oversees HSI operations in Georgia and Alabama, as two unlawfully present fugitives were arrested by agents from U.S. Immigration and Customs Enforcement's (ICE) Homeland Security Investigations (HSI) in Alabama, July 22.
"The United States should not be viewed as a safe haven for violent criminals fleeing justice in their own countries."
HSI Birmingham arrested Christian Martinez, 32, a Salvadoran national and U.S. fugitive, for violations of state law concerning attempted murder, shooting into an occupied dwelling and an alien in unlawful possession of a firearm. HSI Birmingham along with the United States Marshals Service arrested the subject on a fugitive warrant at a work site in Mountain Brook, Alabama. HSI Birmingham is also pursuing federal charges for unlawful firearm possession. Martinez was booked into the Jefferson County, Alabama, jail. This is an ongoing HSI-led investigation.
Martinez illegally entered the United States without being inspected or paroled by an immigration officer on an unknown date and at an unknown location.
HSI Huntsville arrested Iris Ferreira-Cardoso, 49, a Brazilian national for violations of immigration law. HSI Huntsville, ICE's Enforcement and Removal Operations (ERO) Birmingham, and Mobile County Sheriff's Office arrested Ferreira at a residence in Owens Crossroads, Alabama, and he will remain in ICE custody pending removal proceedings.
.
https://www.ice.gov/news/releases/ice-hsi-agents-arrest-2-illegal-immigrant-fugitives-alabama-wanted-attempted-murder
.
3……………> Phase-3 Trials Of Six COVID-19 Vaccine Candidates: A Horizon Of Hope?
.
According to WHO, six COVID-19 vaccine candidates have entered phase-3 trials, with three Chinese candidates being from Sinovac, Wuhan Institute of Biological Products/Sinopharm and Beijing Institute of Biological Products/Sinopharm, and the other three created by the University of Oxford/AstraZeneca, Moderna/NIAID and BioNTech/Fosun Pharma/Pfizer.
The vaccines will be put into the general population for the first time in phase 3, following trials that have focused on safety, immunogenicity and immune response in a small samples of humans, with the phase-3 trial about to test the null hypothesis that the newly created medications can "protect large numbers of people over a prolonged period of time."
In total, 165 vaccine candidates have started some forms of trials, and 26 of them ended up in clinical trials.
.
http://www.xinhuanet.com/english/2020-08/07/c_139271017.htm
.
4…………> A Rage On The Streets Of Beirut:  Protesters Anger Pressures The Government To Resign?
.
As an estimated 10,000 people spilled a river of fury in a protest against the government, calling for revolution, complaining of government inaction,  forcing the information and environment ministers to resign over the government's failure to carry out reforms, with thousands of demonstrators converging on Parliament Square and nearby Martyrs' Square in central Beirut, attempting to break into the cordoned-off area:
"We want the entire government to leave, we want elections now", one demonstrator said, following a fire that broke out at Parliament Square and live broadcasts also showed police firing tear gas to disperse people.
"We want to destroy and kill the government. They gave us no jobs or rights," an 19-year-old unemployed demonstrator vented his anger and desperation.
.
https://www.abc.net.au/news/2020-08-10/beirut-protesters-hurl-rocks-over-devastating-blast/12539964
.
5……………..> National Guard Ready To Secure Portland: Trump
.
President Donald Trump said that the National Guard is prepared to act promptly to safeguard the city of Portland and has accused both the Mayor and the Governor of putting people's lives at risk.
"Portland, which is out of control, should finally, after almost 3 months, bring in the National Guard," Trump said.
"The Mayor and Governor are putting people's lives at risk. They will be held responsible. The Guard is ready to act immediately. The Courthouse is secured by Homeland!"
.
https://sputniknews.com/us/202008101080122591-trump-says-us-national-guard-ready-to-act-immediately-to-secure-portland/
08/10/2020me end
.
Please visit https://bibi1581stem.blogspot.com/ to read Bibi1581 historic blogs